Fench president hopes Algeria visit can bury enmities tied to colonial era, look to future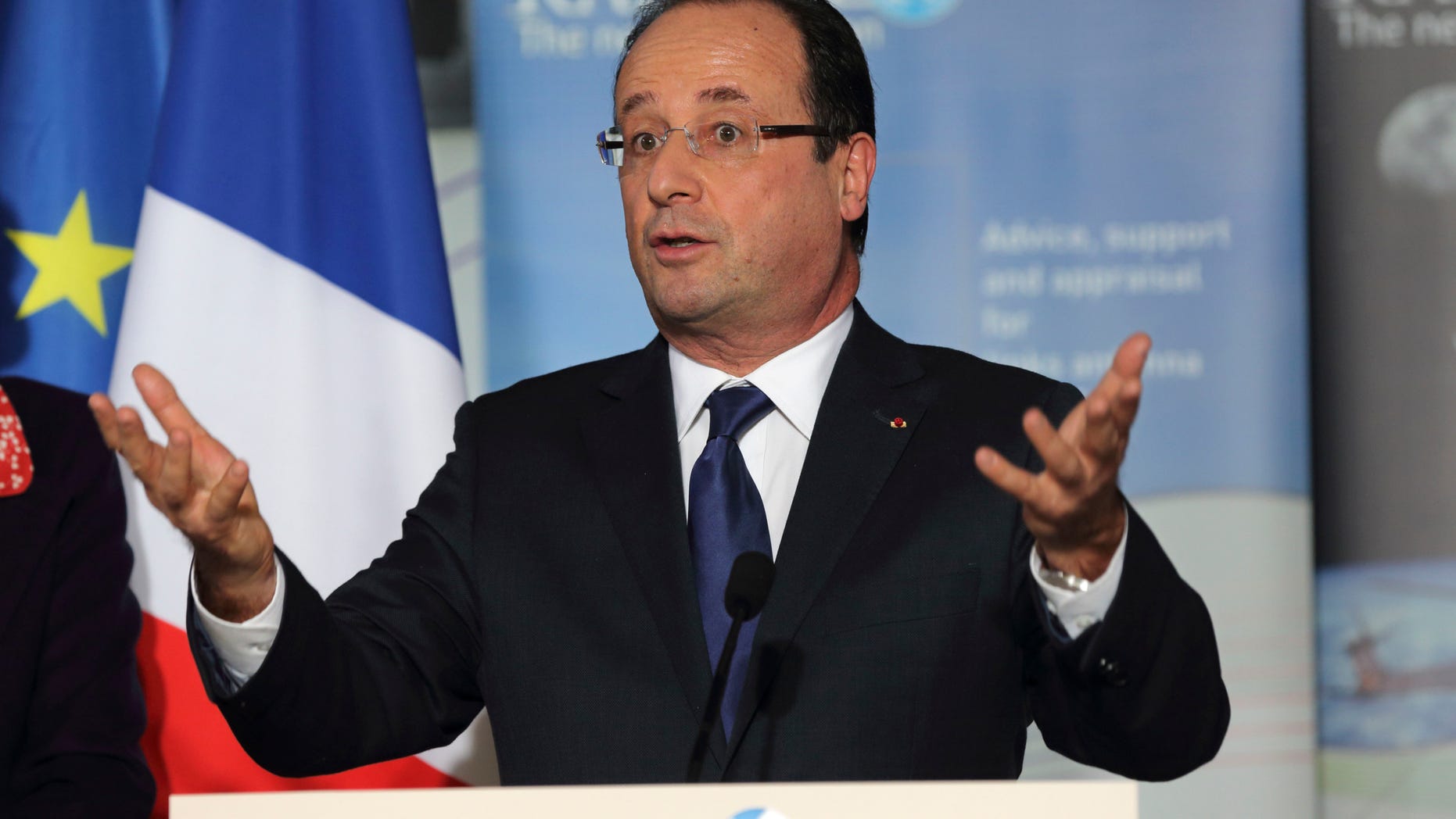 ALGIERS, Algeria – French President Francois Hollande is hoping for a clean start and end to tensions in ties with Algeria during a state visit to a country that was once the French empire's most-prized colony.
The two-day state visit by the Socialist president, which begins Wednesday, comes as Algeria celebrates 50 years since its independence from France after a brutal seven-year war. Many Algerians want Hollande to make amends for France's past actions.
Hollande's trip aims to look forward toward an era marked by mutually prosperous economic ties. The gas-rich OPEC nation is a land of promise for French industry, and France is Algeria's No. 1 trading partner.
Hollande and Algerian President Abdelaziz Bouteflika are also expected to talk about international efforts to fight terrorism in northern Mali, which neighbors Algeria.