Feminist Germaine Greer says rape is 'insensitive,' not violent: 'Man can't kill you with his penis'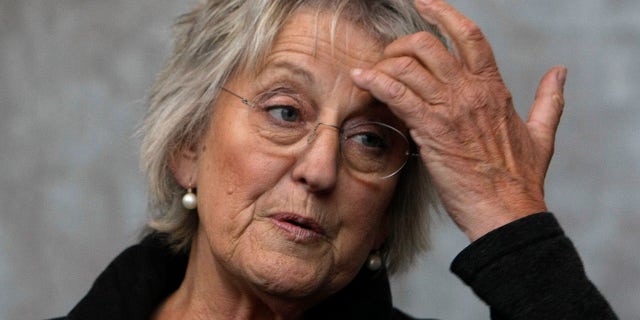 NEWYou can now listen to Fox News articles!
Australian feminist Germaine Greer caused outrage Wednesday when she said rape should be viewed more as "lazy, careless and insensitive" and that the punishment should be lowered.
Greer, speaking at the Hay literary festival in Britain, said the legal system wasn't working in regards to rape and that the issue always comes down to whether a person consented, according to The Guardian.
"Most rapes don't involve any injury whatsoever," Greer said. "We are told that it is a sexually violent crime, an expert like Quentin Tarantino will tell us that when you use the word 'rape' you're talking about violence, a throwing them down... it is one of the most violent crimes in the world. B------- Tarantino.
"Most rape is just lazy, just careless, insensitive. Every time a man rolls over on his exhausted wife and insists on enjoying his conjugal rights he is raping her. It will never end up in a court of law," she explained.
Greer said that people shouldn't think about rapes as "spectacularly violent" crimes.
"Instead of thinking of rape as a spectacularly violent crime, and some rapes are, think about it as non-consensual … that is bad sex. Sex where there is no communication, no tenderness, no mention of love."
Greer, who is set to publish her take on rape in a new book, acknowledged her take would be controversial to some feminists.
"It is moments like these, I can hear the feminists screaming at me, 'you're trivializing rape!'" Greer said. "Well, I'll tell you what. You might want to believe that the penis is a lethal weapon and that all women live in fear of that lethal weapon, well that's b-------. It's not true. We don't live in terror of the penis. A man can't kill you with his penis."