'Female Drogba' wants to be African role model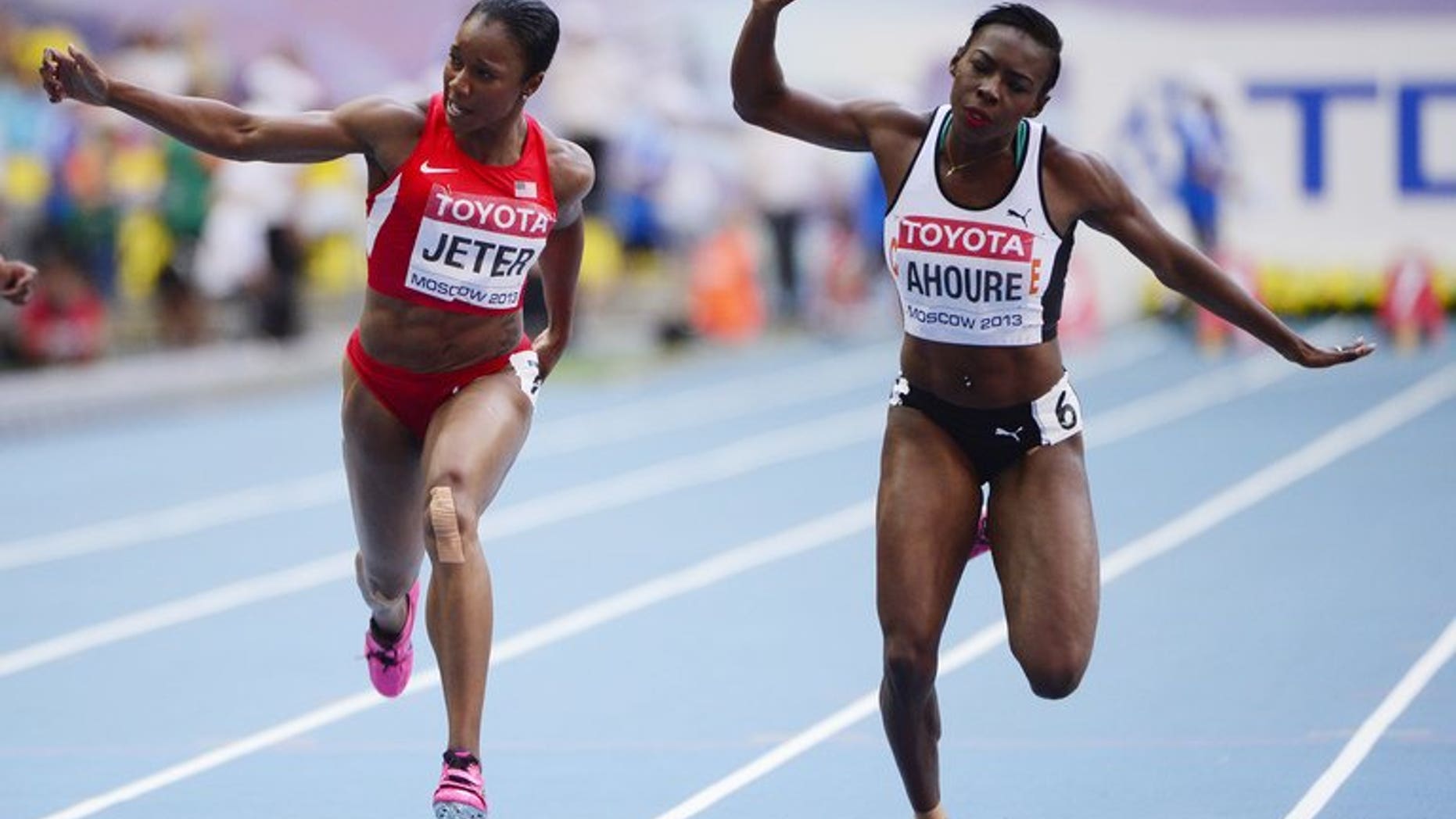 MOSCOW (AFP) – The Ivory Coast's Murielle Ahoure made history on Monday in becoming the first female African sprinter to win a medal in the history of the World Athletics Championships in the 100 metres.
The 25-year-old -- the daughter of General Mathias Doue a former chief of staff of the Ivorian army until he was sacked in 2004 by ex-president Laurent Gbagbo -- is keen to add another chapter of history by becoming the first African woman to win a medal in the 200m.
Those heats begin on Thursday with the final on Friday.
Ahoure, who reached both the 100m and 200m finals at last year's Olympics, showed in relegating defending world champion Carmelita Jeter into third in the 100m that she has the mental strength to cope with the major finals.
Even before the final her status back in the Ivory Coast was assuming huge proportions rivalling that of the national football team and their iconic striker Didier Drogba.
"Am I as well known as the national football team? Yes I am. They (the people) call me the 'female Drogba' in terms of being a sporting star... not much pressure there then!" laughed the engaging law graduate, who has five siblings.
"When I won world indoor silver in Istanbul last year I returned to the Ivory Coast and I couldn't believe my eyes as there was a huge crowd to greet me at the airport. It was crazy!"
Ahoure has remained very much an Ivorian despite a bohemian lifestyle from an early age which saw her sent to France aged three and then on to the United States where she was educated.
Indeed one of her ambitions is to be a role model to other African athletes and stop them from moving abroad and accepting payment to change nationality and run for other countries -- Qatar being a prime example at paying money to Kenyans and Ethiopians to compete for them.
"This medal was for the Ivory Coast, no other country," said Ahoure, who has five siblings.
"I think it is sad so many African athletes feel it is necessary to move abroad and run for other countries.
"At the same time I understand as they have to make a living and an athlete's life is a precarious one, one lives with the ever present fear of injury which can end your career."
While Ahoure is grateful to the United States for having provided her with an education and with her future career assured as a lawyer, she said she wants her exploits on the track to persuade other Africans to follow her example.
"I hope that I can serve to be an inspiration to other African athletes and inspire other young Africans to take up athletics.
"The pride I feel when I put on the national team vest is huge and I repay their faith in me by putting the Ivory Coast on the athletics map. This too could be the reward for other African athletes."