Female Bombers Target Pakistani Police at Blast Site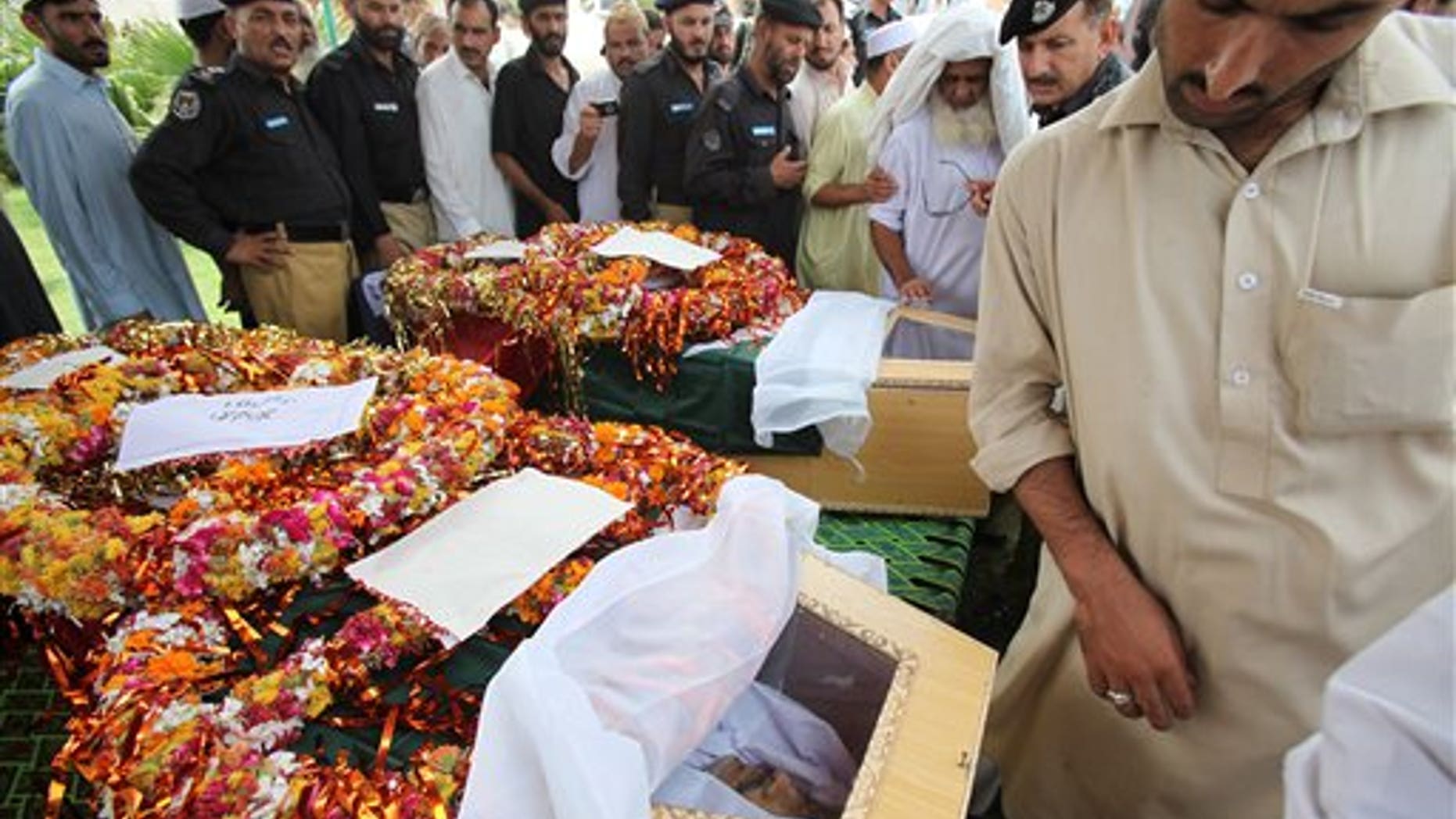 PESHAWAR, Pakistan – A teenage girl wearing a suicide vest and a woman attacked Pakistani police guarding the scene of an earlier explosion in the northwest on Thursday, twin strikes that killed five people and broke a relative lull in militant violence in the country.
Islamist extremists with links to al-Qaida have waged a bloody campaign against Pakistan's pro-Western rulers since 2007, targeting police, government and Western targets. Up to 35,000 people have been killed, raising fears abroad over the stability of the nuclear-armed nation.
In the first attack Thursday, a remote-controlled bomb exploded in Peshawar's Lahori Gate area as a police truck carrying constables about to start their shift drove by. Four police officers and a boy passing by were killed, while 22 people were wounded.
An hour later, a woman and a girl approached the police guarding the area. One of the females threw a grenade, then was able to partially detonate her suicide vest, said Shafqat Malik, a police officer with the bomb disposal unit.
The woman appeared to be 16 or 17 years old, he said. They both died in the blast.
"I thought the girl was pregnant as she was walking slowly with another woman. As I tried to push people away, suddenly a blast took place," said police officer Himayat Ullah, who was wounded in the attack.
Compared to other periods over the last four years, Pakistan has seen few large militant attacks over the last two months. Even with this lull, however, no one has suggested that the country's stretched and poorly trained security forces were making progress in the fight.
Most of the militants are based in the northwest close to Afghanistan, and Peshawar -- the largest town in the region -- has been frequently hit.
The tactics deployed in the attack -- deploying a female bomber to return to the scene of an earlier blast to target officers there -- showed a degree of sophistication, but were not unprecedented.
In June, militants said they had sent a husband and wife suicide squad to a police station in another northwestern town. That attack killed 10 people. Late last year, a female suicide bomber attacked a World Food Program food distribution center in the region, killing 45.
Also in the northwest, explosives that were apparently stored in a house in the Khyber region went off on Thursday, killing three women and two children, said local government official Jamil Khan. He said it was not clear what triggered the blast.