Feds seek records on Sheriff Arpaio's investigation involving judge in racial profiling case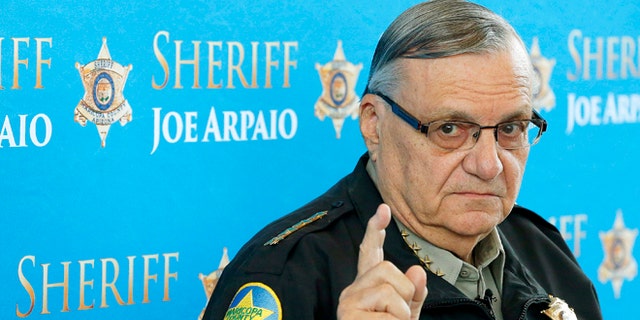 PHOENIX (AP) – The U.S. Justice Department is seeking documents that Maricopa County Sheriff Joe Arpaio's office was given by a consultant hired to help in a secret investigation involving a judge in the sheriff's racial profiling case.
The request for documents provided by computer consultant Dennis Montgomery was revealed Friday in a court filing. It's unknown what the Justice Department plans to do with the documents.
Two weeks ago, U.S. District Judge Murray Snow said Arpaio intended to show that Snow and the Justice Department were conspiring against him in the profiling lawsuit and another case.
Snow had said Montgomery told Arpaio's office he could use computer data to figure out what Snow and the Justice Department had been talking about. Arpaio has said his office eventually lost confidence in Montgomery's credibility.
The judge has delivered some of the most crushing legal blows in the sheriff's 22-year tenure, including a ruling that his officers racially profiled Latinos.
Messages left with the Justice Department and Montgomery's attorney weren't immediately returned Friday.
Arpaio attorney Michele Iafrate objected to the Justice Department's request, saying in a court filing Friday that the sheriff's lawyers haven't even seen the request and should be given a chance to review it.
Iafrate also said the Justice Department isn't a party in the profiling case, so it's unclear what authority the federal agency has in claiming it has a right to the documents.
Like us on Facebook
Follow us on Twitter & Instagram