Feds: Courts Violating Rights if Free Interpreters Not Available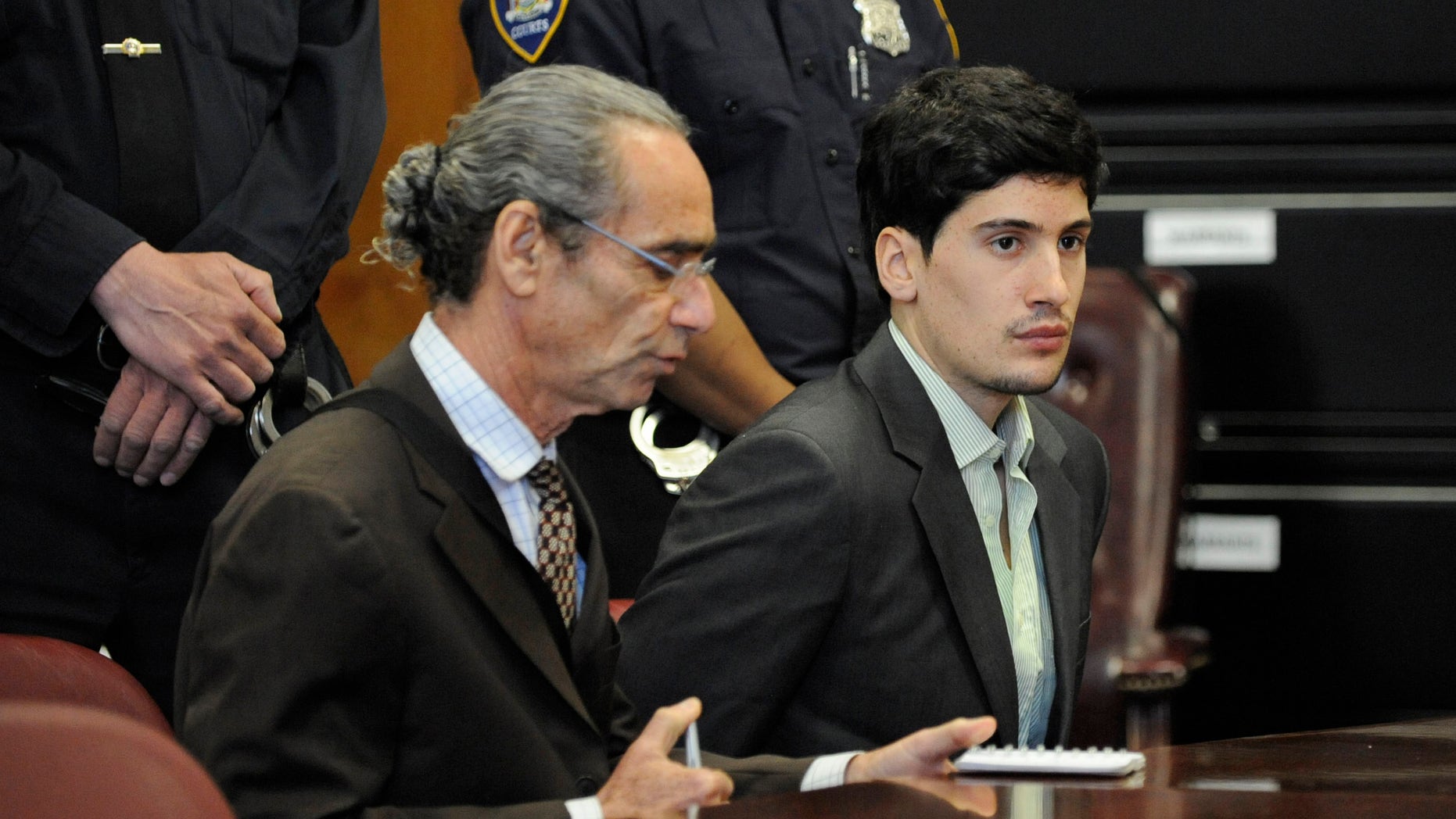 U.S. Justice Department is warning state officials that they are violating the Civil Rights Act of 1964 if they fail to provide interpreters, free of charge, in all court-related proceedings and programs.
But top state court officials are disputing the department's interpretation of civil rights laws, saying it goes too far and would require a large expansion of interpreter services that cash-strapped states can't afford.
Assistant U.S. Attorney General Thomas Pérez, head of the Justice Department's Civil Rights Division, says the agency is "simply clarifying obligations that have existed for over 45 years."
"We have investigations in a number of states based on complaints we have received based on the ... inability to access the court systems," Pérez told The Associated Press. "If you can't communicate in the courtroom, you don't have access to justice."
In late June, the Justice Department reached an agreement with Colorado officials to resolve complaints that state courts were not providing interpreters in all cases, in violation of Title VI of the Civil Rights Act, which bars discrimination based on national origin.
Colorado's chief justice has issued a directive requiring free interpreters for all court proceedings. Justice officials reached a similar agreement with Maine's Judicial Branch in 2008, and they are now investigating a complaint filed in May by immigrant advocates over North Carolina's lack of interpreter services in civil cases.
In March, an appellate court in Florida threw out a 22-year prison sentence imposed in a probation violation case against a Hispanic man convicted of attempted sexual assault and kidnapping and ordered the judge to re-sentence the defendant. The court ruled that the judge improperly went ahead with the sentencing hearing without an interpreter over the objections of the defense lawyer.
In January, a Texas appellate court in a split decision upheld a 20-day jail sentence for a Korean woman convicted of prostitution, despite her not having an interpreter for one of the days of her trial.
And in November, officials of New York City's transit court decided to offer interpreters over the telephone, after civil liberties advocates alleged the court was violating defendants' due process rights by not providing translators.
Pérez launched an effort last year to get states to fully comply with interpreter requirements. In a letter to top judiciary officials in all the states, he wrote that civil rights laws require state courts receiving federal funding to provide interpreters free of charge to people with limited English proficiency regardless of their ability to pay.
He also told state officials that they have to provide free interpreters not only in criminal cases, but in all judicial proceedings and programs, ranging from civil cases to probation and parole offices to anger management classes.
State judicial officials don't dispute the right of people to interpreters in the courtroom, but they take issue with claims that states must provide free interpreters in civil court cases and non-courtroom settings. They also say the Justice Department's official 2002 guidance on adhering to Title VI requires states only to "take reasonable steps" to ensure meaningful access to judicial programs by people with limited English proficiency.
The leaders of two groups that represent top state judiciary officials nationwide — the Conference of Chief Justices and the Conference of State Court Administrators — expressed their concerns to Attorney General Eric Holder earlier this month about Perez's letter.
They also told the president of the American Bar Association that they oppose the ABA's proposed court interpreter standards, which mirror the Justice Department requirements and will be presented for approval at the group's annual meeting in Toronto next month.
The leaders of the groups, Texas Supreme Court Chief Justice Wallace B. Jefferson and Lilia Judson, executive director of Indiana's Division of State Court Administration, say eliminating language barriers has been a high priority for state judicial officials for years. They say states have been making good progress in improving access to the courts, including creating credentialing programs for interpreters.
"At the very time the standards propose absolute access to interpreters — both in and out of court — state courts are furloughing staff, shuttering courthouses, and sometimes requiring litigants to bring their own paper for copies, Jefferson and Judson wrote to ABA president Stephen Zack. "Absent significant increases in resources, the state courts cannot meet the more far-reaching standards without cannibalizing other critical programs in such areas as domestic violence, juvenile justice, information technology, and problem-solving courts, to name a few."
Zack said Jefferson's and Judson's concerns are being considered and he expects changes to be made to the proposed standards.
Tim Schultz, a spokesman for U.S. English Inc., which supports laws that make English the official language, said people with limited English proficiency should have interpreters in court, but the government shouldn't have to pay for interpreters in all cases. He said the U.S. Constitution doesn't guarantee people the right to receive government services in their native language.
"We think the Justice Department is trying to essentially bully states into doing what they want and it's certainly not legally required," Schultz said.
The Justice Department has the authority to withhold federal funds from courts if they don't comply with the Civil Rights Act, but officials say that's a last resort that hasn't yet been used. Pérez says budget problems don't exempt states from civil rights requirements. Federal courts follow a different law on court interpreters.
In a 2009 study of 35 states, the Brennan Center for Justice at the New York University School of Law found that 80 percent didn't guarantee free interpreter services, nearly half didn't require interpreters in all civil cases and just over a third didn't require the use of trained, credentialed interpreters.
"Across the country, people are stuck in a Kafkaesque nightmare: they must go to court to protect their children, homes or safety, but they can neither communicate nor understand what is happening," wrote the study's author, Laura Abel, deputy director of the Brennan Center's justice program.
Abel told the AP that courts have been placed in a difficult position because legislatures have been cutting their budgets and there's no money to expand interpreter programs.
"But I would ask, what were you doing in the years before the budget constraints?" Abel said. "It's really chilling when you see courts which are charged with enforcing civil rights statutes trying to find loopholes to get out of their obligations."
Zack, the ABA's first Hispanic president, said underfunding is the major issue facing judicial branches today.
"The legislatures need to understand that judicial is not another road or library. It's fundamental to our liberty," he said.
Based on reporting by The Associated Press.
Follow us on twitter.com/foxnewslatino
Like us at facebook.com/foxnewslatino