Feds bust Texas 'stash house' holding more than 50 undocumented immigrants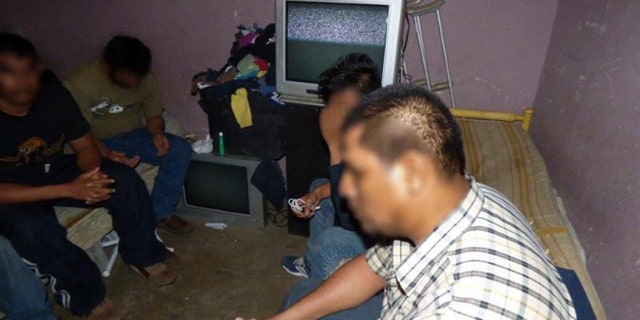 NEWYou can now listen to Fox News articles!
U.S. Customs and Border Protection agents busted a so-called "stash house" in South Texas that was used by human traffickers to hide 56 migrants in what was described as "filthy and unsanitary" conditions.
On Monday, CBP agents, in collaboration with the Hidalgo County Sheriff's Office and the Texas Department of Public Safety, raided two apartments in the city of Mission, across the Rio Grande from Reynosa, where they found 56 undocumented immigrants from Mexico, El Salvador, Guatemala and Honduras.
Five of the Mexican nationals – two men and three women – admitted to being the smugglers and were arrested.
Speaking to the Houston Chronicle, supervisory Border Patrol Agent Marlene A. Castro said the two apartments were "small and in deplorable conditions."
Castro added that the migrants "were filthy and unsanitary with little food."
The other 51 undocumented immigrants found in the apartments were taken to the McAllen Border Patrol Station to be processed and await deportation.
Castro said that the CBP has seen the number of raids on stash houses rise as communities have become more aware of how human traffickers operate.
"We are beginning to see more cases like this, since the community is becoming more aware and taking a stand against the illicit activity going on in their neighborhoods," Castro said.
Like us on Facebook
Follow us on Twitter & Instagram