Feds auction off prized horses of ex-Venezuela treasurer who got rich as socialist country crumbled
MIAMI -- As Venezuela's path of socialism was going bust and millions of people were drowning in poverty without access to adequate healthcare or even food, a small group of military leaders, politicians and businessmen siphoned billions from the government that went straight into their pockets.
One of the worst offenders is Venezuela's former national treasurer Alejandro Andrade, who teamed up with other shady characters to pilfer more than $1 billion from his government's coffers. Andrade had been the late Venezuelan President Hugo Chavez's best friend and personal bodyguard before rising to the role of treasurer and hitting pay dirt.
LUXURY NYC PADS WORTH $40 MILLION TIED TO VENEZUELAN 'BOLIGARCHS' CURRENCY SCAM: REPORT
With his country crumbling around him, Andrade took his money and moved to the exclusive South Florida enclave of Wellington where he and his family lived like royalty.
They had sprawling mansions, flew in private jets and owned a fleet of luxury cars including a 2017 Mercedes-Benz GLS 500 and a Bentley Continental convertible. The family wore Rolex, Hublot and Patek Philippe watches and bought an expensive stable of European show horses. Andrade's son Emanuel, an Olympic equestrian, rode them in international show-jumping contests and they were the talk of the town.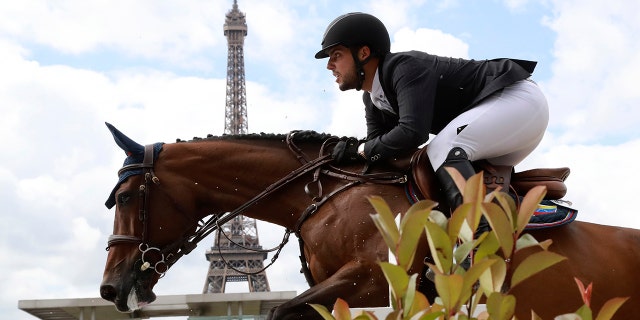 That all ended after Andrade pleaded guilty to a massive money laundering scheme and was sentenced in November to a decade behind bars. Now, the most garish symbols of his greed - Anastasia Du Park, Bonjovi, Hardrock Z and Tupac De Vrombautshoeve Z, to name a few - have been seized by the feds and are up for auction February 19-26.
Starting Tuesday, buyers can bid on the stable of stallions, mares and Belgian warmblood geldings Andrade bought with money he siphoned from the Venezuelan government. Since being seized in 2017, the horses have lived a similarly pampered life in U.S. custody.
They have been housed at the Delray Equestrian Center, a 100-acre full-service concierge farm in Palm Beach County, where they roam in large grassy paddocks, spend time on the treadmill and get air-dried, clipped and ridden daily.
TRUMP DECLARES 'SOCIALISM IS DYING' AMID VENEZUELA 'CATASTROPHE', PROMISES 'THIS WILL NEVER HAPPEN TO US'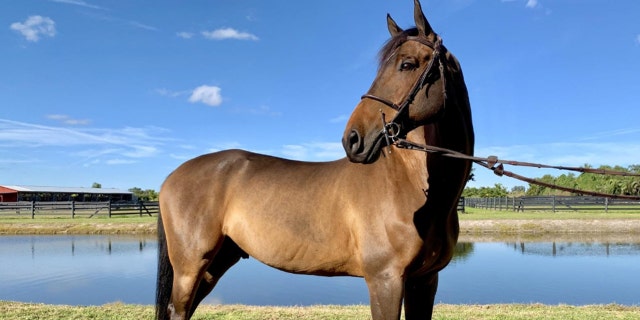 Bidding on each horse begins at $50,000 and the profits could net the government north of $9 million, a spokesman for the Department of Homeland Security in Miami told Fox News.
It's a humiliating end for the 54-year-old who federal prosecutors say helped push his own nation into financial free-fall.
His sentence begins Feb. 25 - one day before the auction of his prized horses ends.
Andrade admitted to taking more than $1 billion in bribes from co-conspirators including Raul Gorrin, the owner of Venezuelan TV network Globovision, who U.S. authorities say is on the run.
The feds are seeking forfeiture of seven of Gorrin's New York City apartments worth $40 million.
VENEZUELAN WHO ESCAPED SOCIALIST NIGHTMARE SLAMS GREEN NEW DEAL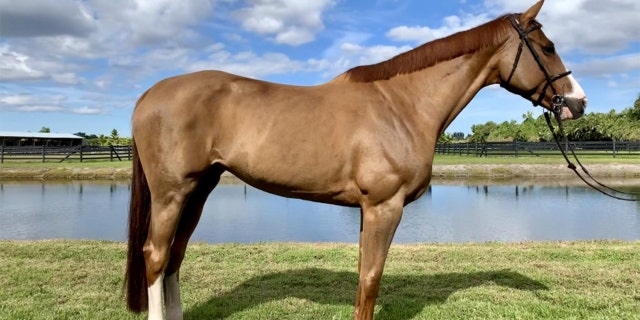 The corruption case also ensnared Gabriel Arturo Jimenez, a 50-year-old Venezuelan and former owner of a bank in the Dominican Republic. Jimenez, who lives in Chicago, admitted to conspiring with Gorrin and others to buy the bank used to launder bribe money, U.S. prosecutors said.
"One of the enduring ironies of Venezuela's socialist experiment is that even as the country's economy collapses and its people flee from hunger and disease, a small coterie of well-placed Venezuelans has grown astonishingly rich from corruption," Michael J. Camilleri is director of the Peter D. Bell Rule of Law Program at the Inter-American Dialogue said. "There are millions, if not billions, of dollars in dirty money that Chavista insiders and generals have stashed abroad."
As part of Andrade's plea agreement, he agreed to a forfeiture judgment of $1 billion and has to give up his jets, jewelry and multiple real estate holdings in posh Palm Beach County including two equestrian mansions, an oceanfront home and two farms near the Loxahatchee National Wildlife Refuge.
MARCO RUBIO: VENEZUELA SOLDIERS WOULD BE COMMITTING 'CRIME AGAINST HUMANITY' BY BLOCKING AID
He also promised to cooperate fully in the ongoing probe and cut ties with the Venezuelan government, which is seeking his extradition.
"I made some very bad choices when I was treasurer, and for that, I am very sorry from the bottom of my heart," Andrade said in court.
It is unknown if Andrade will be extradited. The Department of Justice did not respond to a request by Fox News seeking comment on the matter.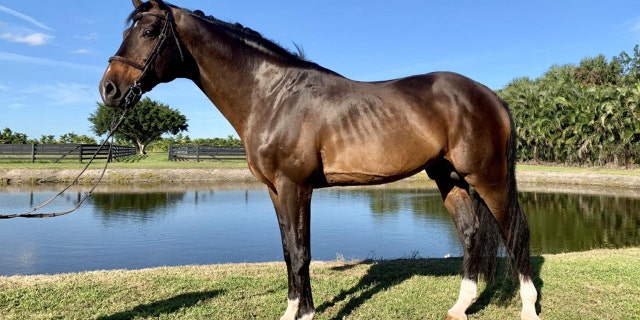 Andrade got his start in politics as Chavez's bodyguard. The two first bonded during a baseball game when Chavez accidentally hit him in the eye. Andrade was by Chavez's side during his failed coup in 1992, and when Chavez ran for president and won in 1998, he hired Andrade. The prodigy rose quickly through the ranks to become Venezuela's treasurer - a position he held between 2007 and 2011. Shortly before Chavez died of cancer in 2013, Andrade packed up his family and moved to Florida.
His day of reckoning comes as Venezuela spirals into a deepening crisis that's left millions hungry and led to a staggering inflation rate that's projected to hit 10,000,000 percent in 2019.
U.S. authorities have been pushing a public corruption probe targeting the so-called Venezuelan "boligarchs," or elites like Andrade, who amassed huge fortunes during Chavez's Bolivarian revolution and lived in luxury even as the situation in his home country devolves.
Rigid currency controls in place in Venezuela for over a decade have been a major driver of graft, allowing a privileged few to purchase hard currency from the government at the official exchange rate and resell on the black market for huge profits.
Earlier this year, American officials imposed sanctions on Diosdado Cabello, one of Venezuela's most powerful politicians and accused him of embezzling government money and drug trafficking. Nestor Reverol, Venezuela's interior and justice minister, is also under indictment in the United States for receiving payments to help drug traffickers transport cocaine.
TRUMP DECLARES 'SOCIALISM IS DYING' AMID VENEZUELA ''CATASTROPHE', PROMISES 'THIS WILL NEVER HAPPEN TO US'
Several of embattled President Nicolas Maduro's inner circle including his wife and defense minister have been widely accused of systematically plundering what remains of Venezuela's wealth.
On Monday, President Trump issued a wide-ranging rebuke of socialism as a whole during a foreign policy address in Miami to members of the Venezuelan community.
CLICK HERE FOR THE FOX NEWS APP
"We know that socialism is not about justice, it's not about equality, it's not about lifting up the poor -- it's about one thing only: power for the ruling class," he said, adding, "The more power they get, the more they crave."
The Associated Press and Gregg Re contributed to this report.