Feathers Go Flying as Revelers Celebrate International Pillow Fight Day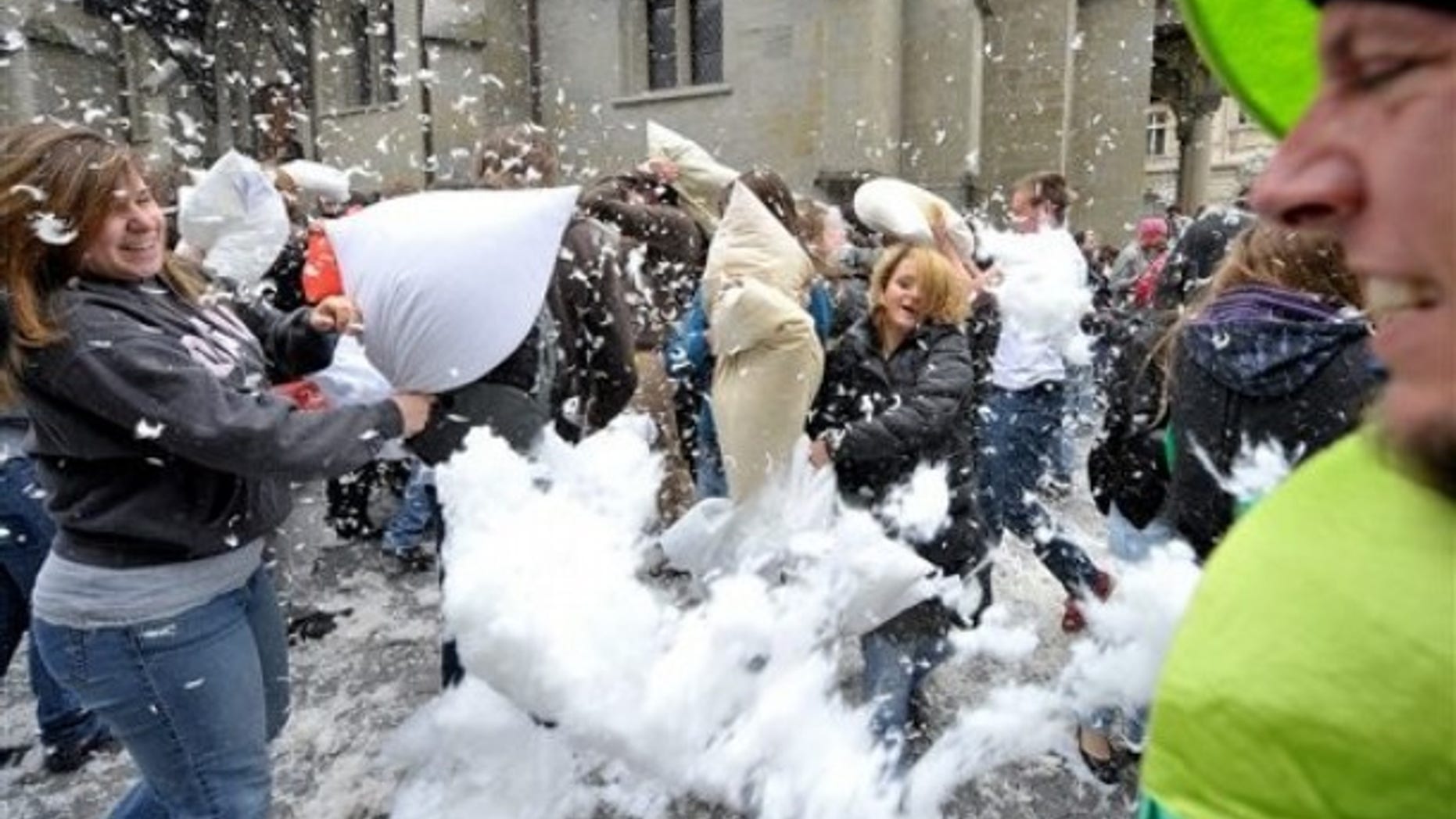 Feathers have been flying around the world as thousands of people took part in mass pillow fights.
Flash mobs of fighters gathered in around 150 cities including Brussels, Paris, Buenos Aires and Madrid to take out their frustrations during International Pillow Fight Day.
In the French capital, they converged under the Eiffel Tower for a fifteen-minute frenzy in front of puzzled tourists.
"It's really funny, quite frankly, it's a great atmosphere, it's not violent, it's just to release your energy, it's great fun," said one fighter, with feathers in her hair.