Fearing for his safety, journalist covering prosecutor's death leaves Argentina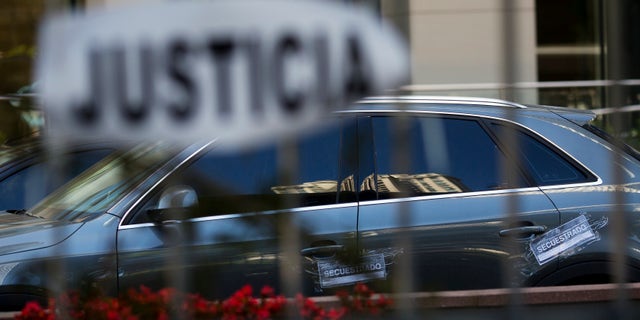 NEWYou can now listen to Fox News articles!
BUENOS AIRES, Argentina (AP) – A journalist credited with being the first to report the gunshot death of federal prosecutor Alberto Nisman has left Argentina because of fear for his safety.
Damian Pachter of the English-language Buenos Aires Herald left the country Saturday, the local journalism group Foro de Periodismo Argentino said.
The group said Pachter reported on Friday he was followed by unknown people and felt his safety was at risk but did not elaborate. Calls and emails to Pachter on Saturday were not immediately returned.
In a statement, Pachter's employer said the journalist had not expressed his concerns to the newspaper and the organization was ready to help him in any way possible.
Nisman was found dead last Sunday, the day before he was to testify before congress about his explosive allegations that President Cristina Fernandez shielded Iranian officials wanted in the South American country's biggest terrorist attack.
In general, Argentina has a free press, with many organizations reporting on government officials and corruption in ways unimaginable in many Latin American countries.
Like us on Facebook
Follow us on Twitter & Instagram