Father Of Missing Massachusetts Boy Who Was Found Dead Plans Funeral Amid Pain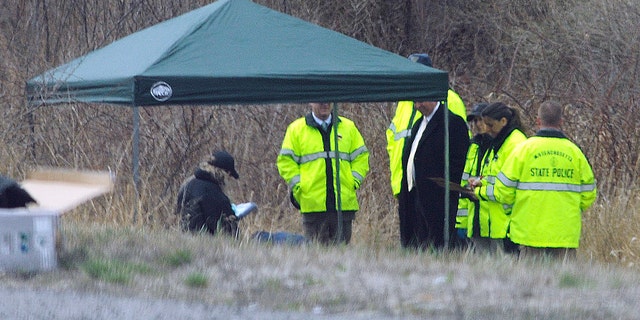 The father of a missing 5-year-old boy who was found dead near a highway in Massachusetts says he cannot fathom how anyone could kill a child, and just dump his body as if it were an object.
Jose Oliver said even as he is trying to come to terms with his son's death, and the evil way he spent the end of his short life, he is planning his funeral.
Oliver was quoted in The Boston Herald as saying he was "lost, angry and crushed" when the medical examiner called to confirm the body found Friday was his son's.
I want to know everything that happened. You just don't kill a 5-year-old.
"I wasn't hoping to find him like that — wrapped in a blanket in a suitcase on the side of a highway like he was an animal or something," Oliver said from his home in New Britain, Conn., according to The Boston Herald.
Jeremiah Oliver was last seen in September but wasn't reported missing until December. About 100 people gathered for a vigil on the street where the little boy lived shortly after the news spread that his body had been found.
Before his body was found, Jeremiah's case led to criminal charges against his mother, Elsa Oliver, and her boyfriend, Alberto Sierra, and calls for changes within the state's child welfare agency. Three workers were fired.
Police arrested Elsa Oliver and Sierra in December. They were indicted last month on various child abuse charges.
The Herald reported that Elsa Oliver faces an accusation of allowing harm to a child, reckless endangerment to a child, and assault and battery with a dangerous weapon.
Sierra was charged with kidnapping, assault and battery with a dangerous weapon, reckless endangerment of a child, and indecent assault and battery on a child.
Jose Oliver said he is bewildered and intends to attend the trials of both the boy's mother and her boyfriend. He has to know, he told The Herald, all the details about how his son ended up losing his life.
"There has to be a reason," Jose Oliver said. "I want to know everything that happened. You just don't kill a 5-year-old."
No new charges have been announced related to Jeremiah's death.
"He was a little charmer," said Sarah Wadkins, according to The Herald. "If he wanted something, he would turn around and smile and make your day. The world would brighten up."
The Associated Press contributed to this report.
Follow us on twitter.com/foxnewslatino
Like us at facebook.com/foxnewslatino