Father of dead Guatemalan boy, 8, heard rumors he could cross into US with children, family says
An 8-year-old Guatemalan boy who died in U.S. custody joined his father on a journey to travel to the U.S. border after hearing rumors that migrant parents who had a child with them would be allowed into America, the boy's stepsister said Wednesday.
Felipe Gomez Alonzo died just before 11:50 p.m. on Christmas Eve after falling ill, becoming the second child to die in U.S. immigration custody. Felipe's father, Agustin Gomez, seized "the opportunity" to travel to the Mexico border in hopes of migrating to the U.S. after hearing a rumor, according to Felipe's stepsister, Catarina Gomez Lucas.
"We heard rumors that they could pass (into the United States). They said they could pass with the children," Lucas told the Associated Press.
CLICK HERE TO GET THE FOX NEWS APP
Lucas did not elaborate who was spreading the rumors or how the duo traveled to the border from Yalambojoch in Huehuetenango province, a poor community of returnees from Mexico who had fled Guatemala in the bloodiest years of that country's 1960-1996 civil war.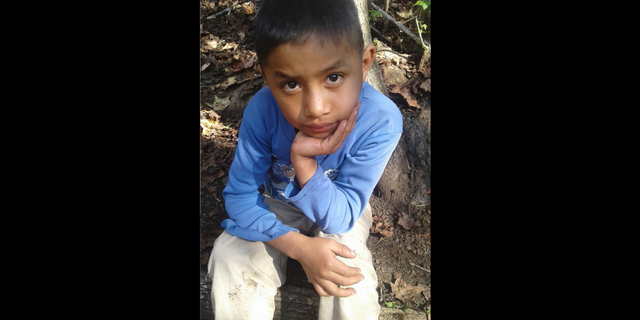 Agustin Gomez and his eight-year-old son made the dangerous journey with some money he had on hand and several clothing items, Gomez Lucas said. But the boy began feeling ill, and by Monday, was showing "signs of potential illness," Customs and Border Protection said in a previous statement.
He and his father were brought to a medical center where the boy was diagnosed with a "common cold."
GUATEMALAN BOY, 8, DIES IN US BORDER PATROL CUSTODY
He was suffering from coughing, vomiting and fever, and died just before midnight at the Gerald Champion Regional Medical Center in Alamogordo, New Mexico.
Felipe appeared to fall ill after authorities moved him from El Paso, Texas, to Alamogordo because of overcrowding.
"He was very happy to leave" on the voyage, said Gomez Lucas, so the family doesn't understand what happened to his health.
Felipe's mother, 31-year-old Catarina Alonzo Perez, also recalled speaking with her son the day before they arrived at the U.S. border.
"He wasn't sick on the way; he wasn't sick here," the mother said through her stepdaughter.
DEATHS OF 2 MIGRANT CHILDREN IN DETENTION PROMPT 'MORE THOROUGH' HEALTH ASSESSMENTS AT BORDER
Gomez Lucas said the family stopped hearing from Felipe's father on Dec. 18, when he and the boy were detained. On Dec. 25, he called to say the boy had died in a hospital.
"He told us that (Felipe) was fine all day, that he was playing with other children. But then he said he felt bad and his stomach ached," the stepsister said.
Oscar Padilla, the Guatemalan consul in Phoenix, confirmed that the father is still detained by the Border Patrol.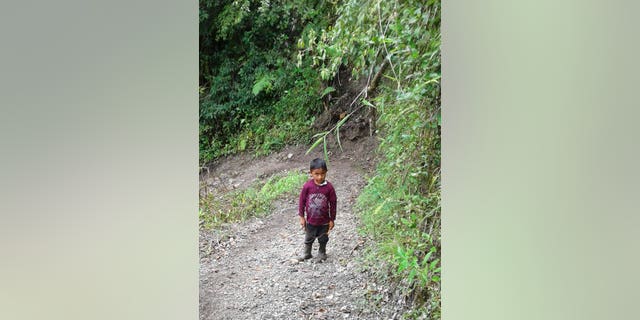 Felipe's death follows the death of 7-year-old Jakelin Caal, who died in U.S. custody on Dec. 8. Caal and her father, Nery Caal, were traveling with a group of 163 migrants who arrived at the New Mexico border earlier this month. After they were taken into custody Dec. 6, the father told a U.S. agent that the girl was sick and vomiting.
She was then flown to a hospital in El Paso where she died the next day.
Officials are investigating both deaths.
On Wednesday, Homeland Security Secretary Kirstjen Nielsen said she has ordered "extraordinary protective measures" following the children's deaths. She also said in a statement to Fox News that she had asked the Centers for Disease Control and Prevention to investigate what she called an "uptick in sick children crossing our borders."
Nielsen pledged that all children in the future will receive a "more thorough" medical screening after they are apprehended.
Fox News' Greg Norman and Frank Miles and The Associated Press contributed to this report.