Father and son hailed as heroes for preventing rape, chasing after attacker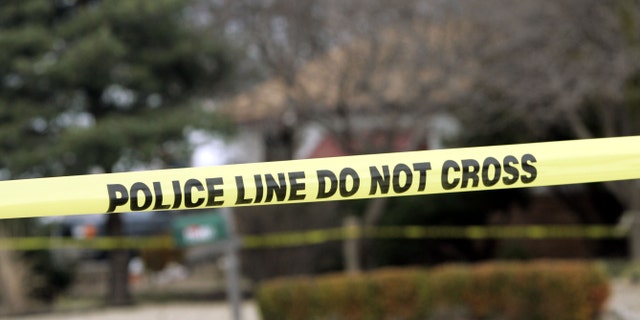 A father and son are being hailed as heroes for scaring away – and then chasing after – a man who assaulted and was about to rape a woman in Brookyn.
Luis Ruiz, 46, stayed late at his martial arts and fitness studio in Brooklyn on Monday chatting with his stepson, Antonio Piñas, 28. They left after midnight, driving their car home. When they got out of the car, they heard odd noises coming from the direction of a van, reported the New York Daily News, which broke the story.
There, they noticed a man attacking a woman.
"At first I wasn't sure if it was just a boyfriend-and-girlfriend altercation," Ruiz told the Daily News. "They were on the ground … He was on top of her, you could see something was happening ... He was like shaking her … There was some roughness going on."
When they asked if something was wrong, the suspect, who has a rap sheet, walked away saying nothing.
The woman, a 27-year-old who had been on her way home from her synagogue, had a bloody face.
Piñas followed the attacker as Ruiz stayed with the woman, who pleaded with him not to leave her alone.
"I see her panties down to her ankles, and her pantyhose were ripped. Her face was just – he really beat her down," Ruiz said, according to the Daily News.
"He looked back two times," Piñas said of the attacker. "I slowed down, went across the street and behind some cars, so he didn't even know that I was there ... I stayed like a block away from him."
"He was carrying a bag, that's why I didn't beat him up, because I didn't know what was in the bag – weapons or what," he told the paper.
Piñas, a former auxiliary police officer, instead contacted police.
"[The attacker] seemed cool and relaxed – he was waving to people. He was walking like nothing happened," Piñas, who is a black belt, said.
"The cop car pulled up, and I got in it so I could identify him. The cops came up to him on either side, he kind of did a little motion when they came up to him, like he was gonna try to run, but they had him trapped," he said.
Police arrested Todd Deas, 31, and charged him with attempted rape, assault and strangulation.
Deas' rap sheet includes three stints in prison and has 19 arrests, including sealed rape and sexual abuse cases from 1999 and 2001, the Daily News reported.
Allegedly, Deas walked up to the victim as she was returning home and said, "Hello."
She ignored him and remembers nothing else after that.
"I just hope she's okay," Ruiz told the Daily News. "She still got beat up very badly, and it was horrible. I'm glad we caught the guy – that is what's important."
Like us on Facebook
Follow us on Twitter & Instagram