Father And Son Duo Kidnap Man's Ex-Wife To Perform Exorcism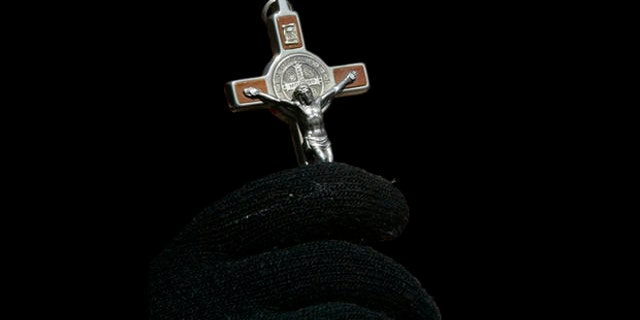 STOCKTON, Calif. – What do you do if you think your ex-wife has gone crazy? If you're a California man, you get her an exorcism.
A father and son are in custody in California on suspicion of kidnapping the man's ex-wife to perform an exorcism.
San Joaquin County Sheriff's officials say 42-year-old Jose Magana-Farias and his son, 20-year-old Victor Farias, thought the woman was possessed because of her alleged drastic behavioral changes.
Lt. Mike Jones tells KCRA-TV they picked her up on Saturday in Stockton and got two priests. The priests aren't expected to face charges, according to the station.
The woman allegedly got into the car willingly and was not forced.
According to a sheriff's report, the woman was doused with sacred oil during some sort of religious ceremony. She was later found unharmed.
Local law enforcement were alerted about the kidnapping by the woman's roommate.
Magana-Farias and his son are scheduled to appear in court on Wednesday afternoon. It was not immediately clear whether they had attorneys or had been charged.
Neighbors of the two men said they were shocked to hear the news about the kidnapping and exorcism. One neighbor called Magana-Farias a doting father to his younger children and that his ex-wife had recently been visiting his home and the children she left behind, staying a few weeks at a time.
"That's just unheard of," the neighbor, who went unnamed, told a local Fox affiliate. "He's a nice guy. He's a real nice guy. He works everyday – six days a week… just don't expect something like that."
Both father and son refused to speak from their jail cells to local media.
Along with the kidnapping and false imprisonment charges, Jose Magana-Farias is also jailed on a detainment order from the U.S. Border Patrol.
The Associated Press contributed to this report.
Follow us on twitter.com/foxnewslatino
Like us at facebook.com/foxnewslatino