Fake cosmetic surgeon targeted undocumented women, assaulted them sexually, police say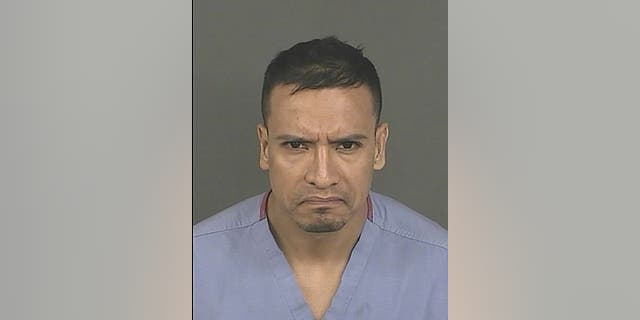 NEWYou can now listen to Fox News articles!
Surgical assistant Carlos Hernandez Fernandez, 36, was arrested Wednesday in Denver, Colorado, accused of impersonating a cosmetic surgeon and running a facility called the Hernandez Fernandez Clinic.
According to a news release from the Denver District Attorney's office, D.A. Mitch Morrissey charged Hernandez Fernandez with ten felony counts of second-degree assault, unlawful sexual contact, and criminal impersonation as well as five misdemeanor counts of unauthorized practice of physician and child abuse.
Although Hernandez Fernandez held a valid license as a surgical assistant, he claimed to have full physician's privileges at both Centura Health-Porter Adventist Hospital and Swedish Medical Center.
As reported by the Denver Post , Hernandez Fernandez performed face-lift, rhinoplasty breast augmentation and tummy tuck surgeries – sometimes without general anesthesia, although on occasion he did use a local anesthetic.
He conducted business under the name H-F Care Complete Beauty and improperly identified himself with the titles Dr. and M.D., authorities say.
Allegedly he victimized four people who suffered from severe injuries as a result of practices, and two of those were victims of unlawful sexual contact.
Hernandez Fernandez appears to have targeted undocumented women.
Investigators say he was "performing an invasive surgical procedure" when officers came to speak with him, and he was arrested.
He was released on $2,000 bond.
The Colorado Division of Professions and Occupations suspended Hernandez Fernandez's surgical assistant license when he was arrested, according to a Department of Regulatory Agencies document .
The D.A.'s Office believes Hernandez Fernandez may have victimized other women that they don't know about. They are asking anyone who was treated by him to contact their office.