Extremists seize Chibok, Nigerian hometown of kidnapped schoolgirls; thousands fleeing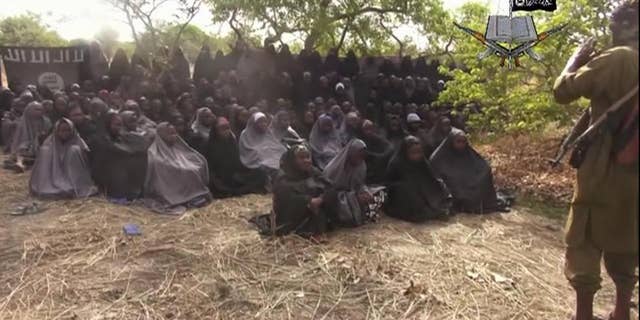 MAIDUGURI, Nigeria – A local official says Nigeria's Islamic extremist Boko Haram group has seized Chibok, the northeast town from which the insurgents kidnapped nearly 300 schoolgirls in April.
Local government chairman Bana Lawan on Friday told The Associated Press that thousands of residents are "just trying to escape with their lives."
Lawan says the fighters took Chibok on Thursday afternoon.
Dozens of the kidnapped girls escaped in the first couple of days after their capture from a boarding school outside the town, but 219 remain missing.
Boko Haram has taken control of several towns since the military announced a cease-fire on Oct. 17.