Experts: Despite pressure, EU sanctions against Russia over Ukraine crisis won't end soon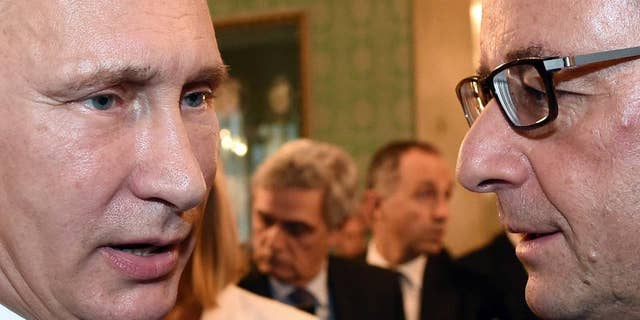 PARIS – EU sanctions against Russia over the crisis in Ukraine are cutting both ways and pinching some big European companies. But economic relief isn't likely any time soon, diplomats and analysts say: EU rules make the sanctions tough to overturn.
France, Germany, Russia and Ukraine are trying to set up talks in Astana, Kazakhstan, toward easing the tensions behind sanctions that have hit Russia's economy, sent the ruble sinking and affected European companies like banks, oil companies, machinery makers and food giants.
European Union rules complicate any attempt to modify the sanctions that were put into place last year amid separatist violence in eastern Ukraine and after Russia's annexation of Crimea. A unanimous decision by all 28 member countries is needed to change sanctions and analysts say such unanimity doesn't exist.