Expelled Russian diplomats begin trek back to Moscow
Nearly two dozen Russian diplomats expelled by the British government after a military-grade nerve agent attack on an ex-spy in London left for Moscow on Tuesday.
The Russian Foreign Ministry said all 23 diplomats ordered to leave Britain were expected to leave Tuesday.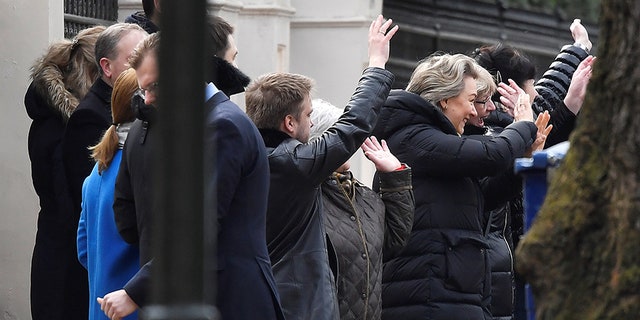 Several dozen people, including children, emerged from Russia's west London embassy Tuesday morning carrying suitcases, bags and pet carriers. Russian embassy workers waved to the diplomats who were leaving and their families as three buses with diplomatic plates pulled away.
EX-RUSSIAN SPY SERGEI SKRIPAL POISONED: WHAT TO KNOW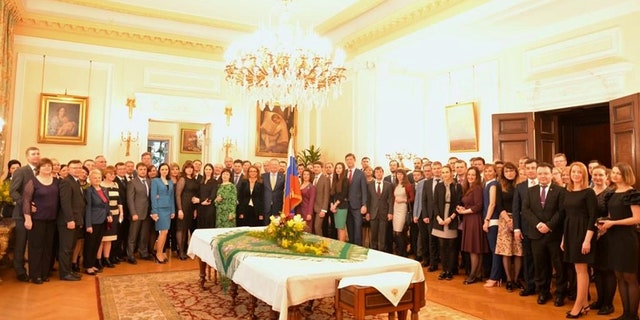 Ahead of their departure, Russian Ambassador Alexander Yakovenko hosted a reception for the diplomats and their families.
"The world is much bigger than the United Kingdom," he said during the reception, according to a statement. "Your knowledge and experience gained at the Embassy will always be valued in the Russian diplomatic service."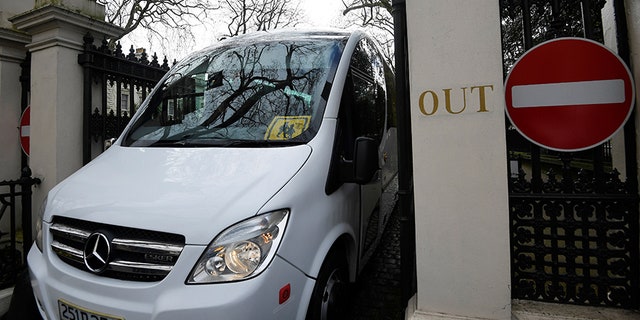 Last Wednesday, U.K. Prime Minister Theresa May ordered 23 Russian diplomats – whom she said were undeclared intelligence agents – to leave Britain within a week.
The order prompted Russia to retaliate with its own expulsion of 23 British diplomats. They are expected to leave Moscow in the coming days.
Tension between the two nations spiked after the March 4 poisoning of ex-Russian spy Sergei Skripal, 66, and his daughter Yulia, 33, in the English city of Salisbury. The two remain hospitalized and in critical condition.
British authorities have said the pair were poisoned with a Soviet-developed form of a nerve agent known as Novichok. Western powers see the attack as a sign of increasingly aggressive Russian meddling abroad.
IN JOINT STATEMENT, WORLD LEADERS AGREE RUSSIA BEHIND NERVE AGENT ATTACK ON FORMER SPY
While Russia denies any involvement, May said it was "highly likely" the Kremlin is responsible for the attack.
President Vladimir Putin's spokesman, Dmitry Peskov, insisted Tuesday that "Russia has no stocks of chemical weapons of any kind."
Asked why Russia isn't showing proof of innocence, Putin said, "let's stay sober-minded and first of all wait for proof from Britain" that Russia is to blame.
Britain's National Security Council was meeting Tuesday to consider further measures against Russia.
The EU on Monday condemned the poisoning and called on Russia to "address urgently" the British questions over the Novichok nerve agent program.
The Russian Foreign Ministry called Britain's accusations "speculative and baseless."
The British military and police are continuing to search for clues around Salisbury into what happened. International chemical weapons experts are due to take samples of the nerve agent used.
ANOTHER RUSSIAN HIT? MURDER INVESTIGATION LAUNCHED FOR EXILE FOUND WITH NECK CRUSHED IN ENGLAND
Police said the investigation may take months to complete with the widening inquiry.
Adding further strain to the already tense relations, police launched a murder investigation into the suspicious death of London-based Russian businessman Nikolai Glushkov. Authorities said Friday that he died from compression to the neck.
The Associated Press contributed to this report.