Executive for Mississippi's Howard Industries Sentenced for Hiring Undocumented Immigrants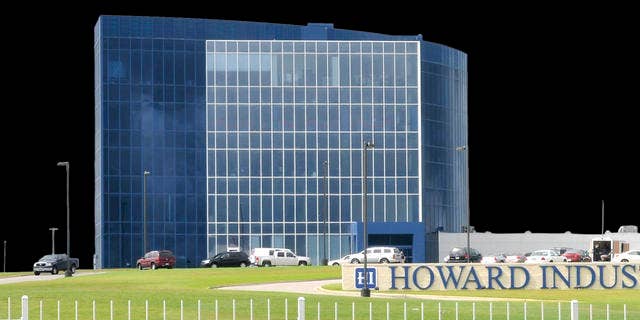 A former executive of a Mississippi company that was the target of nation's largest federal immigrantion raid was handed a six-month sentence Thursday.
The former human resources manager of Howard Industries pleaded guilty in 2009 to conspiracy in connection with the hiring of hundreds of unauthorized immigrants at the company's electrical transformer plant.
The sentence for José Humberto González, the only Howard Industries official charged in the 2008 raid, called for six months under house arrest. The company pleaded guilty to conspiracy on Feb. 24 and was fined $2.5 million.
Immigration agents detained more than 600 undocumented immigrants during the raid on Aug. 25, 2008. Most of them were deported, though a few were convicted on identity theft charges for using fraudulent documents and providing fake papers to other workers.
Until then, the largest workplace raid at a single site had taken place in Postville, Iowa at the Agriprocessors plant, in which 389 unauthorized immigrants were arrested and many held at a cattle exhibit hall.
The Bush Administration said at the time that it illustrated a new concerted effort to go after illegal employment.
The approach drew praise from those who support strict immigration enforcement – they maintain that jobs are a key magnet for illegal immigration, and the problem cannot be solved without taking away the incentive of getting employment.
But immigration advocacy groups assailed the raids, complaining that they resulted in the arrest and deportation of undocumented workers, but left employers essentially untouched, even those who were repeat offenders.
In 2009, the Obama Administration announced that it was shifting its workplace enforcement to employers. In the last year, ICE roughly doubled its audits of employers – to more than 2,700 – over past years.
Last year, U.S. Immigration and Customs Enforcement, or ICE, audited the Chipotle chain's Minnesota restaurants last year. ICE told the chain that the audit turned up questionable information in the documents Chipotle had provided, apparently indicating many employees were not authorized to work in the United States.
Chipotle fired hundreds of Minnesota employees when, the chain says, the workers could not explain discrepancies that the ICE audit had found.
The government's focus on Chipotle has grabbed headlines given that it is one of the most high-profile businesses to be targeted in the Obama Administration's crackdown on employers who hire undocumented immigrants. Chipotle has more than 1,000 operations nationwide.
Howard Industries has repeatedly denied knowing that unauthorized immigrants worked at the sprawling plant, and blamed the situation on González.
In a lengthy statement after pleading guilty last week, Howard Industries said the undocumented immigrants used fake papers to circumvent numerous identification checks the company uses. But prosecutors said the company knowingly hired unauthorized immigrants.
But recently, people who had been turned down for jobs by Howard Industries filed a lawsuit against the company alleging that, not only did it know it was hiring undocumented immigrants, but instructed some on how to get false identities and concealed the fact that hundreds of employees were unauthorized immigrants.
In the days after the raid, hundreds of people lined up outside the plant to apply for jobs. Jobs at Howard Industries were among the most coveted in the area, which is in Mississippi's Pine Belt region and is home to a commercial timber industry and chicken processing plants.
Howard Industries makes dozens of products from electrical transformers to medical supplies. It had been considered one of Mississippi's most successful private companies.
Some of the workers were given jobs even after the Social Security Administration told the company that their Social Security numbers were not valid, prosecutors said. The same allegation is made in the civil lawsuit.
González admitted to similar allegations when he pleaded guilty.
Follow immigration and politics reporter Elizabeth Llorente on Twitter: @LlorenteLatino
Elizabeth.Llorente@FoxNewsLatino.com
This story contains material from The Associated Press.
Follow us on twitter.com/foxnewslatino
Like us at facebook.com/foxnewslatino