Exclusive: United Nations Food Program Suffering Hunger Pangs, Facing $1 Billion Shortfall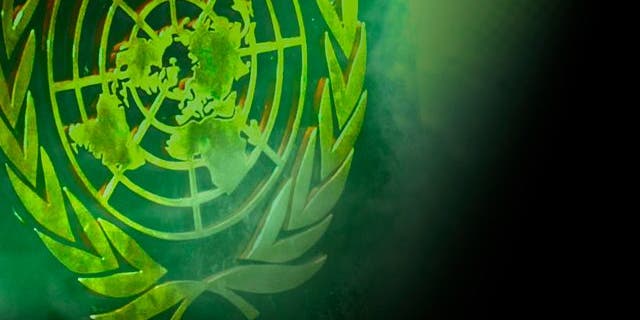 NEWYou can now listen to Fox News articles!
As the global financial crisis bites deeper into the economies of wealthy Western nations, some of the biggest donors to the United Nations' World Food Program (WFP) are coming up short, while some of the nations with the most cash in the bank -- notably China and Saudi Arabia -- are still kicking in comparative peanuts.
The result: WFP faces a $1 billion shortfall in its operational budget for next year, meaning that the food crisis for the world's hungriest people, who WFP normally says are desperate, is likely to grow worse.
Members of the WFP's 36-nation supervisory executive board, meeting this week in Rome, were told that the agency hopes to feed 85 million people in 74 countries at a cost of about $4.82 billion -- but so far, it only has anticipated contributions of about $3.75 billion.
"Yes, this does mean that some people in need will not get the food they deserve," a WFP spokesman told Fox News. In this case, "some" could mean quite a lot, as the shortfall amounts to about 22 percent of the hoped-for 2012 budget, or the equivalent of one person out of five among the WFP's desperately hungry target clientele.
The belt-tightening has notably affected contributions from the U.S. and parts of Europe -- and any problem involving the U.S. is always a big problem for WFP.
America in the past has contributed as much to the food agency as the next dozen or so government contributors combined. This year, the $1 billion U.S. contribution on the WFP books is about $500 million less than last year, and only as big as the next half-dozen givers.
CLICK HERE FOR FIVE YEARS OF WFP CONTRIBUTIONS
(According to USAID, Washington's contributions to WFP will reach about $1.32 billion this year, but the U.S. government uses a different fiscal year than the U.N. agency.)
Other big donors are in the same fix. The European Commission, bureaucratic arm of the European Union, has cut its food contribution by nearly a third this year, lopping off about $100 million. Britain has tightened up even more, slicing its WFP contributions by about 40 percent, while other big spenders like Spain, whose economy has crashed in the global debt crisis, have cut contributions virtually in half.
Moreover, countries like China, with trillions in foreign exchange reserves, are not riding to the rescue. To be sure, the Beijing regime has bumped its last-year contribution up by an impressive-sounding 500 percent -- to all of $20 million. Populous India is down on the WFP's contribution books for $13.9 million.
One major developing country that has stepped up more solidly to the plate is Brazil. Its WFP contribution has climbed from $12.7 million in 2010 to $75 million in 2011 -- a 600 percent increase.
The oil-rich Saudis, on the other hand, are giving $54 million this year, about $15 million more than in 2010, and most other OPEC nations barely make the donor charts at all.
According to the U.S. Energy Information Agency, Saudi Arabia's net oil export revenues in 2010 were $225 billion, while OPEC's as a whole amounted to a little more than $1 trillion.
The OPEC total is expected to rise to about $1.1 trillion next year. If Saudi Arabia kept its 29 percent share of the total, that would amount to about $319 billion.
CLICK HERE FOR THE USIEA ESTIMATES
George Russell is executive editor of Fox News and can be found on Twitter@GeorgeRussell