Ex-police captain running for city council gunned down during political rally in Brazil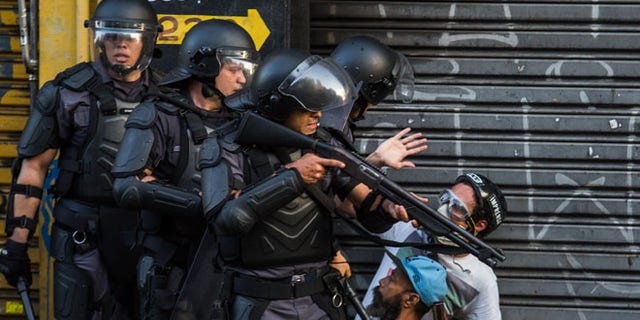 NEWYou can now listen to Fox News articles!
RIO DE JANEIRO (AP) – Brazilian police say gunmen have killed a city council candidate as he was leaving a political rally outside Rio de Janeiro.
The candidate was 49-year-old Ricardo Guimaraes, a retired police captain who was running for a post on the city council of the poor suburb of Itaborai. Rio police say he was leaving a rally by motorcycle Sunday when he was shot. He was taken to a hospital where he died.
Police give no motive for Guimaraes' murder and say officers are hunting for the attackers.
At least 13 other city council candidates have been killed in the Rio metropolitan region this year. Drug gangs and fuel theft rings are behind some of the attacks.
Elections for mayors and city council representatives are being held across Brazil on Oct. 2.