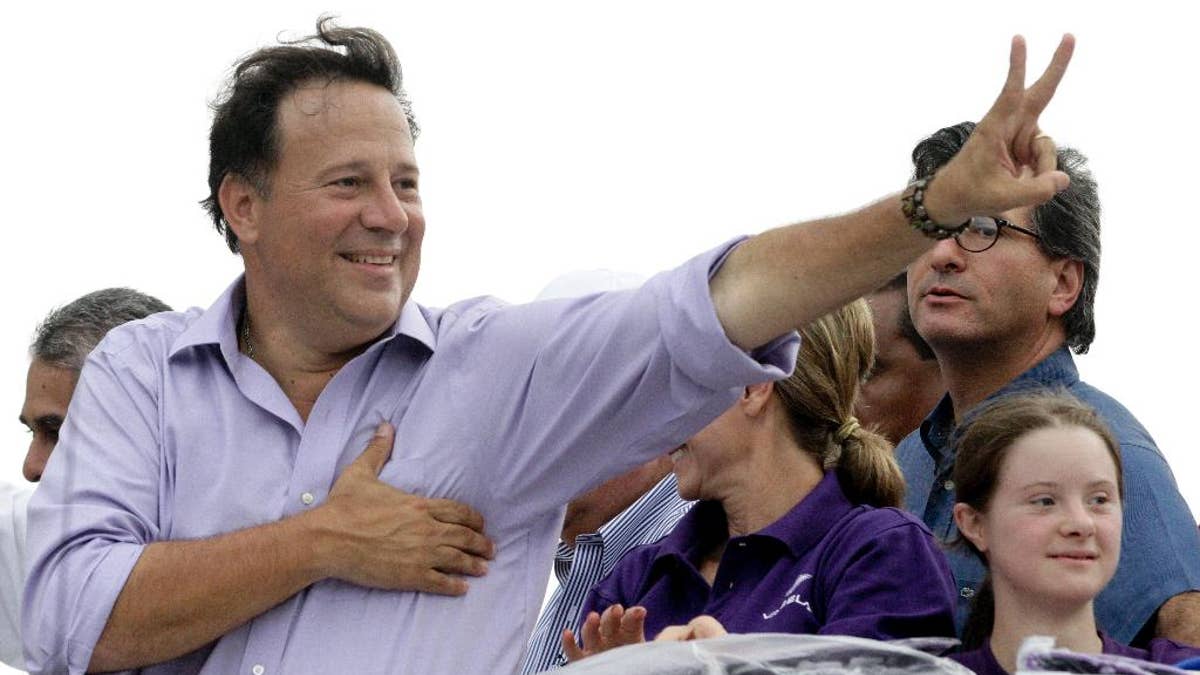 PANAMA CITY – It was billed as a battle royal between Latin America's top two spin doctors. In one corner, the campaign guru to such towering leftist leaders as Brazil's Luiz Inacio Lula da Silva and Venezuela's Hugo Chavez. In the other, a strategist likened to Karl Rove who is credited with helping return the Institutional Revolutionary Party to power in Mexico after a 12-year-absence.
So how did these high-paid rainmakers get trounced in Panama's recently concluded presidential race by a candidate advised by an unknown American strategist who barely speaks Spanish?
Old fashioned perseverance may have made the difference.
With limited knowledge of Panama's political culture, Christian Ferry spent most of the past six months in the country designing speeches, organizing grassroots supporters and buying TV ads as chief strategist to Vice President Juan Carlos Varela's campaign. After trailing in the major polls, Varela jumped past his two rivals to win the May 4 vote convincingly.
The victory was more remarkable because Varela's choice of Ferry flies in the face of a recent trend among Latin America campaigns to shun carpetbagger consultants from the U.S. and rely on regional talent more attuned to local nuances. Varela's better-funded opponents hired the region's most sought-after strategists: Joao Santana and J.J. Rendon.
Santana, a former journalist, is the best known of a generation of Brazilian strategists who have campaigned around Latin America. He's credited with helping Silva bounce back from scandal to retain the presidency in 2005 and for stage managing the election five years later of his then-unknown successor, Dilma Rousseff. Other clients include the current presidents of Peru and El Salvador.
While those leaders lean left, Santana was hired in Panama by conservative candidate Jose Domingo Arias, the hand-picked heir of outgoing President Ricardo Martinelli.
Rendon, a native of Venezuela, advised former Panama City Mayor Juan Carlos Navarro. A professed Buddhist, Venezuelan President Nicolas Maduro declared Rendon "public enemy number one" in 2013 for supporting the opposition. Now based in Miami, the publicist is known as Latin America's version of shrewd U.S. Republican strategist Rove.
Rendon's biggest victory to date was Juan Manuel Santos' landslide win in Colombia in 2010. But he was recently forced to resign as chief strategist of Santos' re-election campaign over allegations, which he denies, that he received $12 million from the country's top drug lords to negotiate their surrender.
Neither Rendon nor Santana have discussed their involvement in Panama's election. Rendon didn't respond to requests for comment and efforts to locate Santana were unsuccessful.
But members of both the Navarro and Arias campaigns say the consultants provided critical, paid advice.
They attribute to Santana the slick television ads featuring Brazil-built projects — Central America's first subway, a coastal beltway and a soccer stadium — that bombarded the airwaves to remind Panamanians of Martinelli's legacy, and Arias' claim to it.
Except for a 2013 visit to Panama, Rendon's consulting work was done remotely. Aides to Navarro said last year that they contracted Rendon to prepare for what they expected would be a dirty campaign.
The 39-year-old Ferry, who was a deputy campaign manager to John McCain's ill-fated 2008 White House run, said that the hardball tactics by the two rival campaigns turned off voters. Attack ads, false rumors on social media, claims of ties to drug and money laundering by candidates all featured prominently in what was the country's costliest and hardest-fought race since democracy was restored following the 1989 U.S. invasion. Arias' reliance on the billionaire Martinelli to promote his candidacy despite laws prohibiting the president from campaigning may have also backfired.
"It was an act of desperation that showed people Arias wasn't as strong as he was purported to be," said Ferry.
In turn, he said Varela stayed on message about the need to lower the cost of living for poor Panamanians even in the face of an onslaught of attacks by his arch-rival Martinelli.
Ferry, whose Alexandria, Virginia-based consulting firm The Trailblazer Group began working with Varela in 2011, said he'll remember the campaign as the most malicious he's ever seen, mostly because of the machinations of his two rival strategists. "I've worked in a half-dozen countries and I've never seen anything as negative as this."
___
Goodman reported from Bogota, Colombia.