Ex-Marine Accused Of Killing Homeless In California Dies In Hospital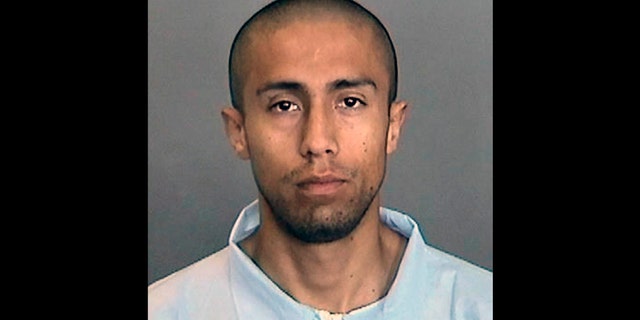 SANTA ANA, Calif. (AP) – A former Marine charged with murder in the deaths of four homeless men, a woman and her son, died Thursday at a California hospital a day after falling ill in his jail cell, authorities said.
Itzcoatl Ocampo, 25, was found in his single-man cell Wednesday and taken to a hospital, said Orange County sheriff Lt. Jeff Hallock. He was pronounced dead at about 1:30 p.m. Thursday.
No cause of death was immediately given, and officials said an autopsy will be performed in the coming days. The Orange County district attorney's office will investigate the death.
Prosecutors were seeking the death penalty against Ocampo. They alleged that the native of Mexico stabbed four homeless men in what they called a serial thrill-kill spree in late 2011 and early 2012. Ocampo targeted his homeless victims because they were vulnerable and because he felt they were a blight to the community, authorities said.
Ocampo, who was discharged from the Marines in 2010, also was facing murder charges in the deaths of a school friend's mother and brother in October 2011.
He told investigators he planned to kill 16 people to follow in the footsteps of University of Texas tower killer Charles Whitman, another former Marine. Ocampo said he had no history of psychological problems and felt the need to kill after he was confined to driving a water truck and a dirt truck on a military base in Iraq.
Follow us on twitter.com/foxnewslatino
Like us at facebook.com/foxnewslatino