Ex-Guantanamo detainees end protest in front of US embassy, sign agreement with Uruguay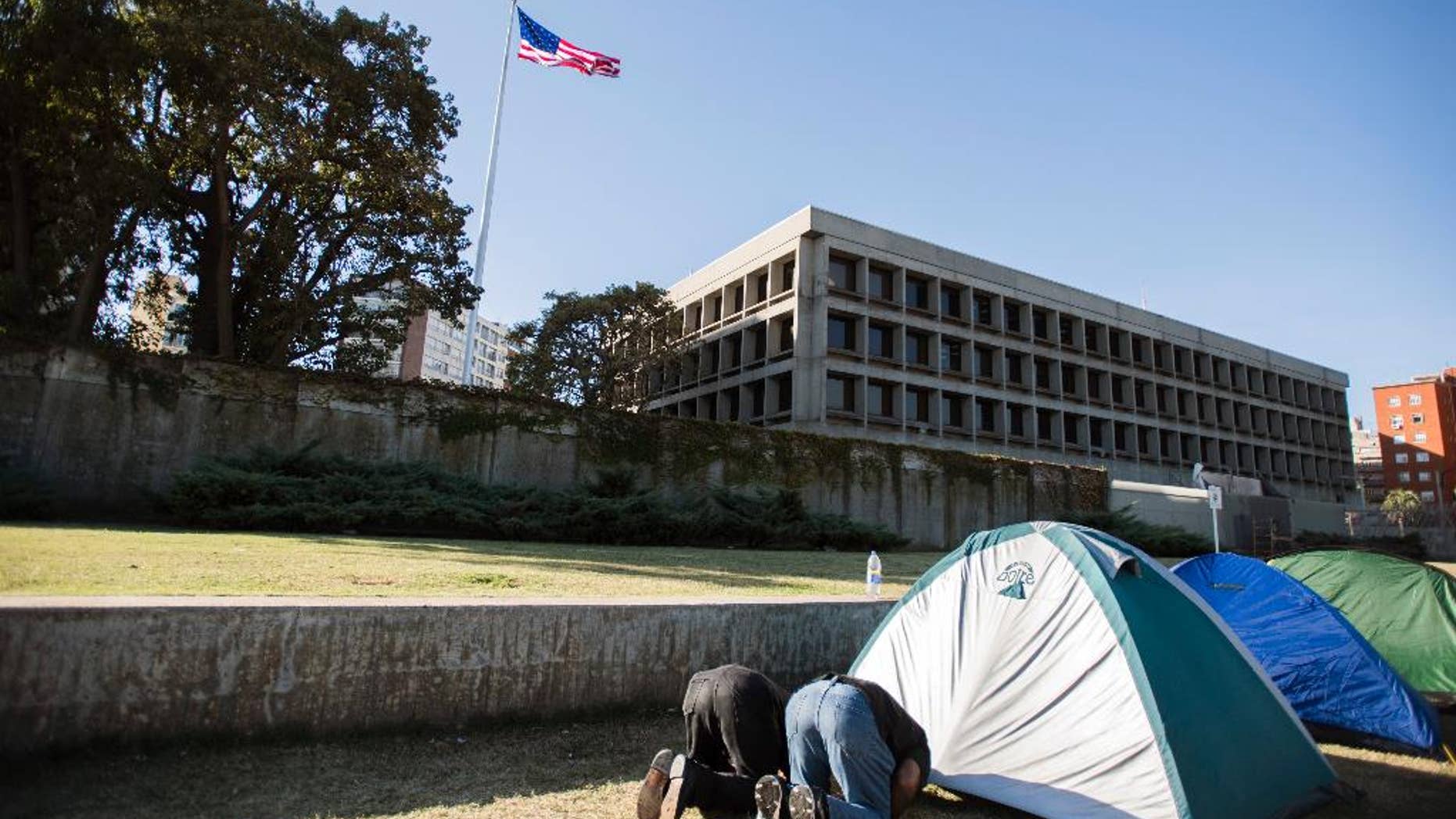 MONTEVIDEO, Uruguay – Former Guantanamo Bay detainees who were resettled in Uruguay have ended their protest in front of the U.S. Embassy in Montevideo.
Four of the six men had been camping in front of the embassy for several weeks to demand that America help them. U.S. officials have said they have no obligation to compensate the men because they were lawfully detained during war in Afghanistan.
In the end, the men signed an agreement with the Uruguayan government that would give them housing and their $600 stipend for two years.
In the words of Adel bin Muhammad El Ouerghi, a former detainee from Tunisia, "I'm very happy. We were in a bad situation and now it will be better."