Evangelical pastor win's runoff election for Rio mayor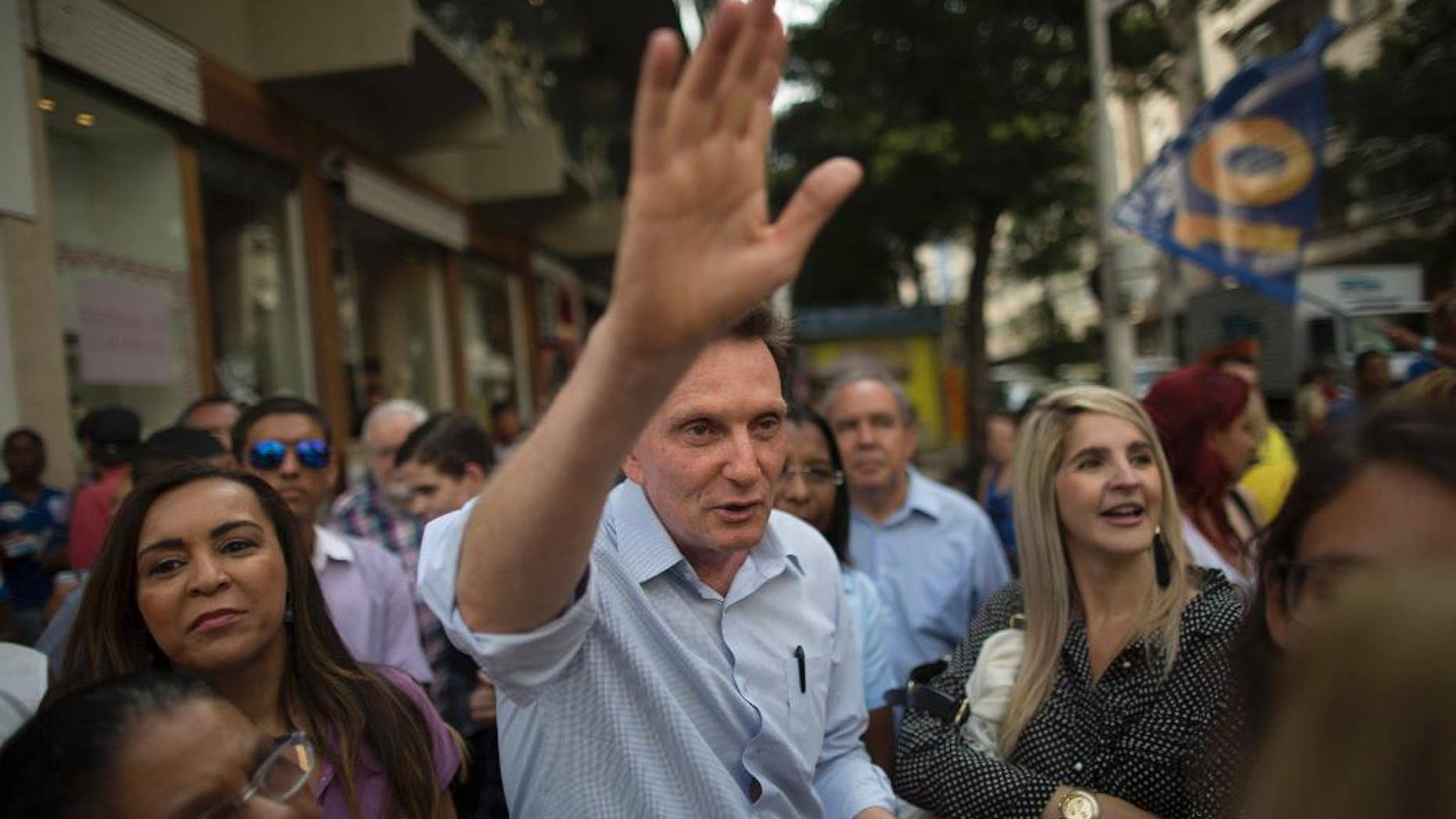 RIO DE JANEIRO – A Brazilian evangelical pastor has beaten his opponent in a landslide victory to become Rio de Janeiro's mayor, signaling a move toward the right in Latin America's largest nation.
The electoral body says Sen. Marcelo Crivella got 59 percent of the votes in the Sunday runoff election against 41 percent for Marcelo Freixo, a socialist state representative. The top electoral court had counted 99.9 percent of the votes.
The conservative Crivella's triumph is the latest display of widespread anger at established left-wing parties amid a deep recession and in the aftermath of an impeachment trial that threw the Workers' Party out. It's also a sign of the rise of evangelical denominations.
Crivella's remarks against gays, Roman Catholics and African religions outraged many people, but did little to sway the vote.