EU's Tusk to face investigators in Poland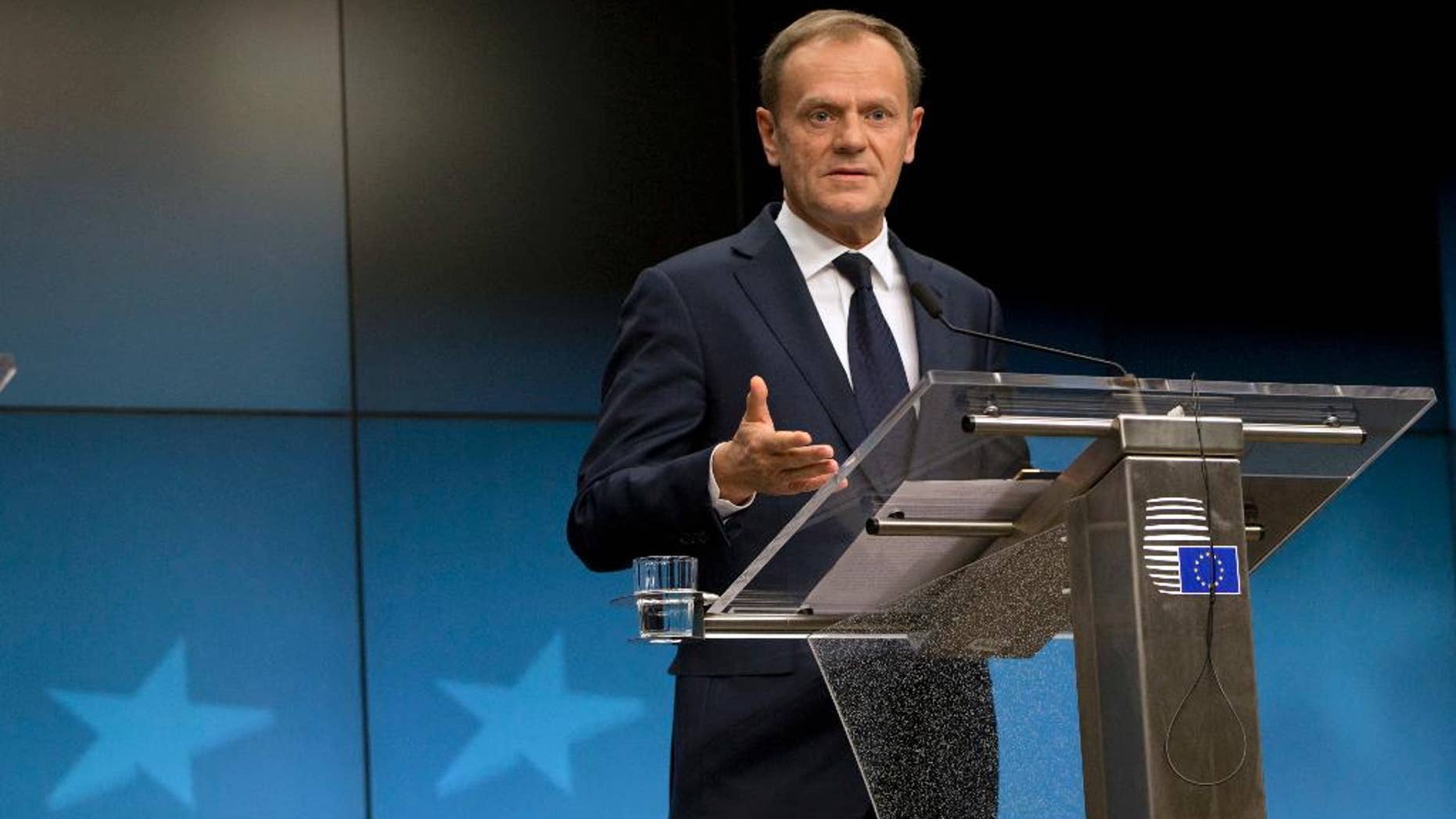 WARSAW, Poland – A prosecutor in Poland says that Donald Tusk, freshly re-elected to a top European Union job, has been summoned for questioning over the 2010 plane crash that killed President Lech Kaczynski.
The leader of Poland's ruling populist party, Jaroslaw Kaczynski, blames his brother's death on Tusk and takes every step to bring him to account. He says Tusk neglected the president's security and then left the investigation of the crash in Russia's hands.
Last week Poland's government tried to block Tusk's re-election as EU Council head in Brussels.
Michal Dziekanski, spokesman for Warsaw prosecutors, said Monday that Tusk has been summoned for questioning Wednesday.