EU's Juncker says he won't sanction France, Italy on their budgets yet, gives them till spring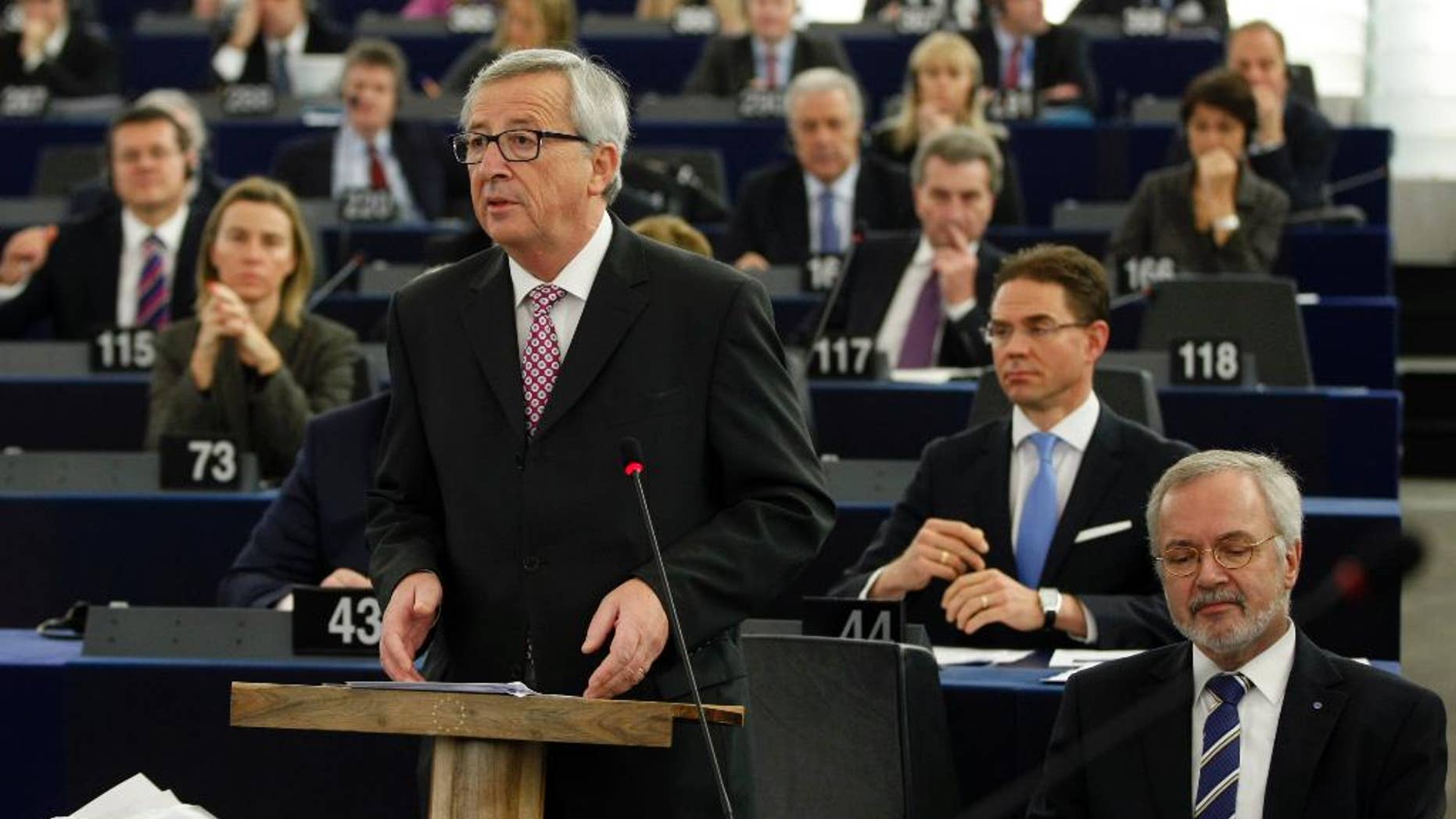 BRUSSELS – The head of the European Union's executive is opting not to sanction France or Italy just yet over their failure to meet targets on their public finances.
Instead, EU Commission President Jean-Claude Juncker is giving them until spring to deliver on commitments.
In an interview with eight European papers, published Friday, Juncker says he has "made the choice not to sanction," for the failure of Paris and Rome to meet rules that force the euro member states to observe strict limits on spending.
France and Italy have been accused of being too profligate in their budgetary spending plans at a time when the EU and the 18-country eurozone have been advocating strict austerity as the best way to get their public finances into shape.