Eurozone inflation doubles as low oil price impact fades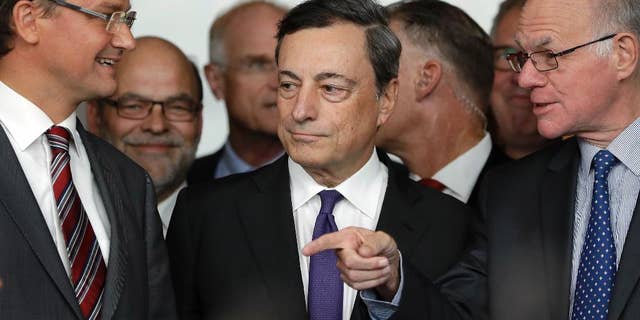 NEWYou can now listen to Fox News articles!
BRUSSELS – Official figures show that the inflation rate across the 19-country eurozone doubled in September as the impact of lower oil prices starts to fade.
Eurostat, the European Union's statistics agency, said Friday that the annual rate of inflation rose to 0.4 percent in September. The increase was in line with market expectations.
The services sector had the biggest influence in raising inflation.
The fact that energy prices were only 3 percent lower in the year to September compared with 5.6 percent the previous month, also had a big influence. That waning impact from lower energy prices is likely to continue over coming months given the recent uptick in oil prices.
Elsewhere, Eurostat said unemployment across the eurozone was steady at a 5-year low rate of 10.1 percent in August.