European regulators tighten order for jet fan blade tests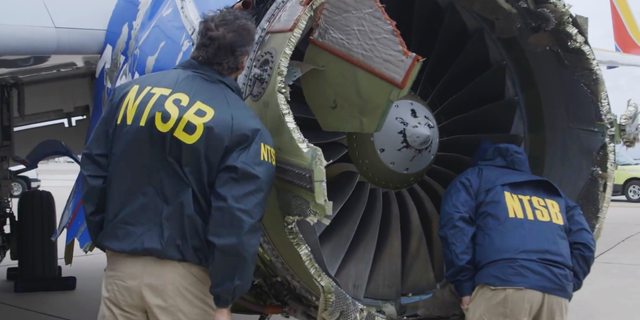 NEWYou can now listen to Fox News articles!
BERLIN – The European Aviation Safety Agency has tightened a nearly month-old directive ordering inspections of some fan blades in engines like those used on a Southwest Airlines jet involved in a fatal accident.
A directive published by EASA late Friday called for inspections within 20 days of blades in the oldest CFM56-7B engines — those that have been through 30,000 engine cycles or more since installation. Newer blades will have to be inspected within 133 days, and the inspections repeated within 3,000 cycles.
A March 26 directive called for ultrasonic inspections within nine months. The updated instructions cited a "further failure" of a CFM56-7B fan blade.
A fan blade snapped off mid-flight on a Southwest Airlines flight Tuesday, causing an engine to explode in an accident that fatally injured a passenger.