European Commission predicts Greek recession to end in 2014 but unemployment to stay high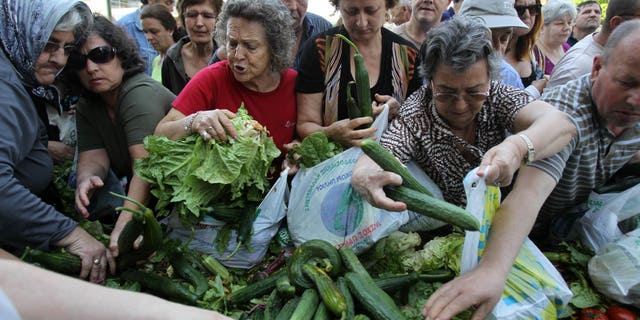 ATHENS, Greece – Greece's international lenders say the country's six-year recession is still likely to end in 2014, but unemployment will remain above 20 percent for another three years.
The European Commission's report released Friday said Greece's economy is expected to grow by 0.6 percent next year, although it noted this depends on faster reforms in the product and services markets. Unemployment is projected to peak at 27 percent this year before dropping gradually to 21 percent in 2016.
Greece has depended on rescue loans from other eurozone countries and the International Monetary Fund since May 2010. While the government has said it aims to return to the bond markets next year, the report noted that full market access "will remain challenging in the years ahead."