EU, Russia tensions rise after Putin agrees to sell fighter jets to Serbia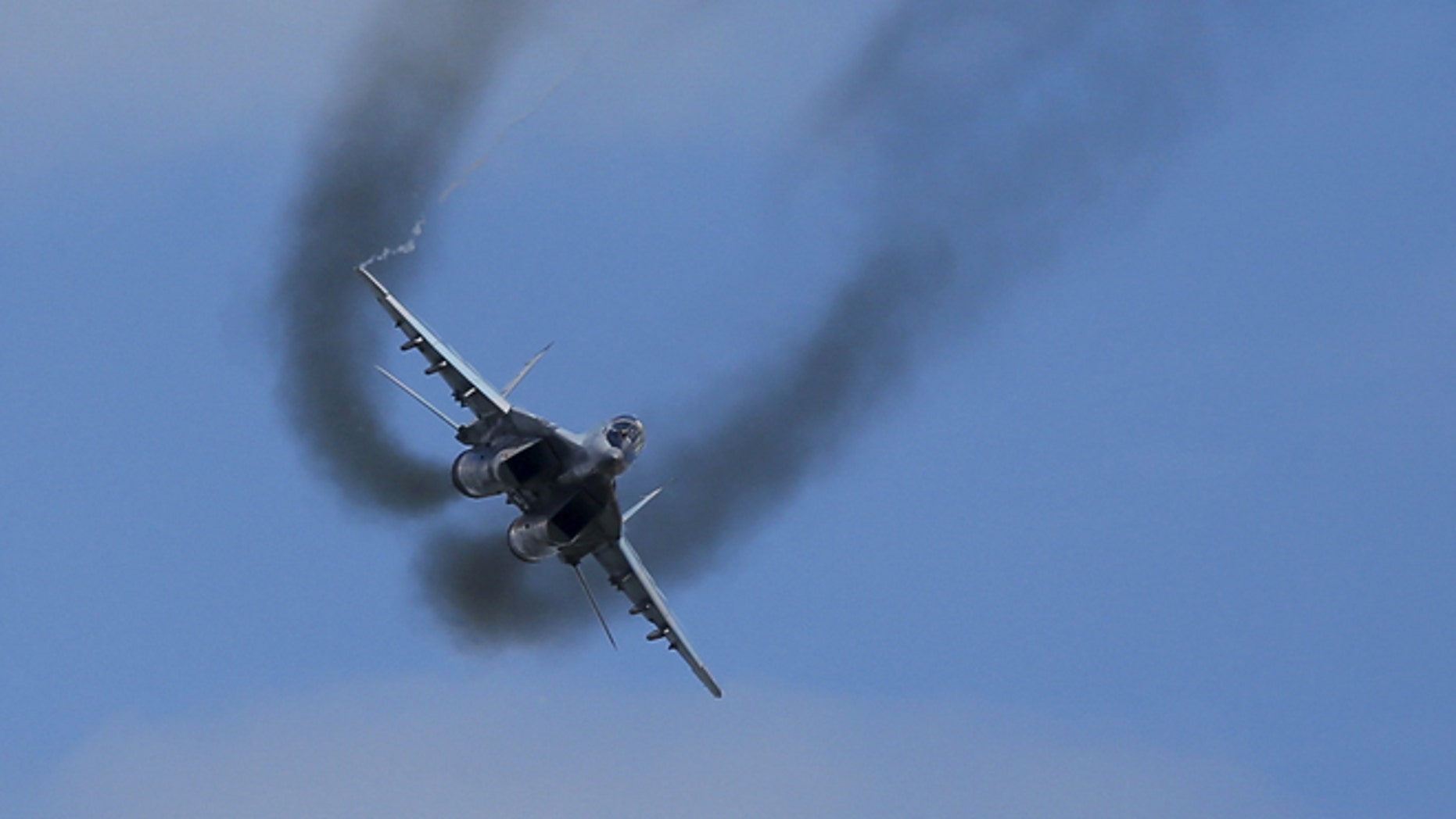 In a move showcasing Vladimir Putin's continued expansionist polices throughout Europe, Russia has agreed to send a batch of fighter jets, battle tanks and armored vehicles to Serbia.
According to Serbian Defense Minister Zoran Djordjevic, during a visit by the Balkan nation's Prime Minister Aleksandar Vucic to Moscow earlier this week Putin pledged that Russia will soon send the country six MiG-29 fighter jets, 30 T-72 tanks and 30 BRDM-2 armored vehicles.
"The president of the Russian Federation said he will sign that decree, and when it's signed, we will act accordingly," Djordjevic said, according to Agence France-Presse. "We are waiting for the process to be finalized in Russia and see how (the equipment) will be delivered to Serbia."
Djordjevic added that the jets, tanks and fighting vehicles will be donated from Russian arms reserves for free and will be "fully modernized and refurbished" in Serbia by Russian technicians for an undisclosed sum. Estimates for the cost of overhauling the MiGs alone runs somewhere around $216 million.
It is unclear how the fighter jets would make their way to Serbia – whether by flying through the air space of NATO-member countries or by being disassembled for transport via cargo planes after the approval of neighboring countries. Either way, there are concerns that the arms shipment could add to the already-heightened tensions between the Kremlin and NATO members.
"The entire Balkan peninsula will eventually be part of NATO and the European Union, but Russia right now is doing the best they can to slow this process and undermine it," Charles Kupchan, a senior fellow at the Council of Foreign Relations and the former senior director for European Affairs at the National Security Council under President Obama, told Fox News.
The announcement of Russia's donation to Serbia comes quickly after Belgrade made mention of its interest in purchasing a Russian air defense system and opening a repair center for Russia's MIL helicopters. Serbia previously received six MiG-29 jets from Russia last year.
There are much bigger fish to fry with Russia like their support of separatist groups in Ukraine or Russian interference in the electoral process her in the U.S.
Experts say that the move from Putin is not surprising given his willingness to exert sway over countries where the influence of Western nations is seen as lacking. Serbia – and the Balkans overall – is also an area that has always factored heavily into Russia's foreign policy.
"This is part of a broader pattern where Russia leans its influence wherever it can," Kupchan said. "Russia does this in places like the Balkans, but also in Georgia and other places outside of the EU and NATO nations where they can be more overtly present."
While the Kremlin's shipment of arms to Serbia fits in with Putin's overall foreign policy strategies, it is less clear why Serbia has been cozying up with Russia.
Serbia – which was involved in a bloody civil war in the 1990s when it was part of the Federal Republic of Yugoslavia – only became an independent nation in 2006 and since 2014 has been negotiating its ascension into the European Union. But Serbia has recently been leaning toward Russia as Putin's government works to keep the countries in the Balkan region out of NATO and other Western integrations – a move that has alarmed many EU officials who fear a renewal of conflict in the region.
Vucic – who will face a test of his popularity on Sunday during Serbia's presidential election – has stated that his country is committed to EU membership, but it is also "discussing economic cooperation with Russia" in a move to "attract new investment."
"Serbia is still negotiating with the EU to join the group," Brian Taylor, an expert on Russian politics at Syracuse University, told Fox News. "But it wouldn't be surprising if Serbia was trying to keep its options open in terms East and West."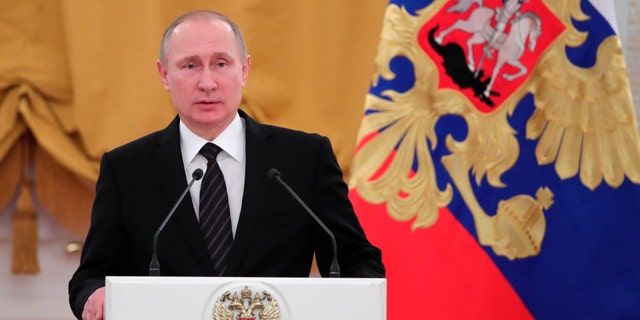 The arms shipment may be a disturbing development in Russian relations in the Balkans, but observers say there are a number of reasons why the issue should not be overblown. For one, the MiG-29 is far from being one of Russia's top-of-the-line fighter jets. Also, despite Serbia shifting toward Russia there is very little chance it will pull out of joining the EU.
Then there is the fact that EU and NATO nations have bigger issues with Russia than a relatively small arms shipment.
"This is really not a huge concern to leaders in Europe or in Washington," Taylor said. "There are much bigger fish to fry with Russia like their support of separatist groups in Ukraine or Russian interference in the electoral process her in the U.S."