EU officials to meet on Egypt crisis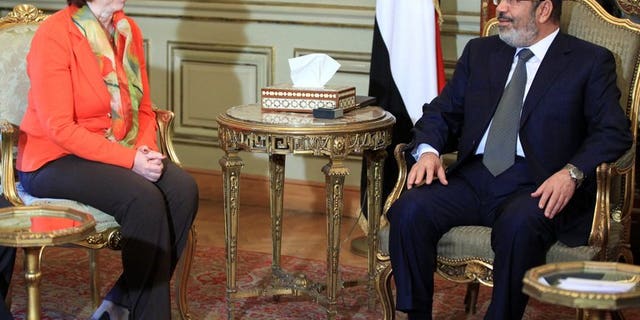 BRUSSELS (AFP) – The European Union has said top officials from its 28 members will meet Monday to review the crisis in Egypt, where a military crackdown has left hundreds dead.
The meeting will look at the situation in Egypt ahead of a possible meeting of EU foreign ministers, Catherine Ashton's European External Action Service said on Twitter.
British, French and German leaders are due to discuss Egypt later Friday amid growing international concern over the military's actions.
Islamist leaders have called for a "Friday of anger" after nearly 600 people were killed in a crackdown on their protest camps, while the UN has urged "maximum restraint" from all sides.
With the country under a state of emergency, the interior ministry ordered police to use live fire if government buildings came under attack.