EU nations approve ratification of climate change pact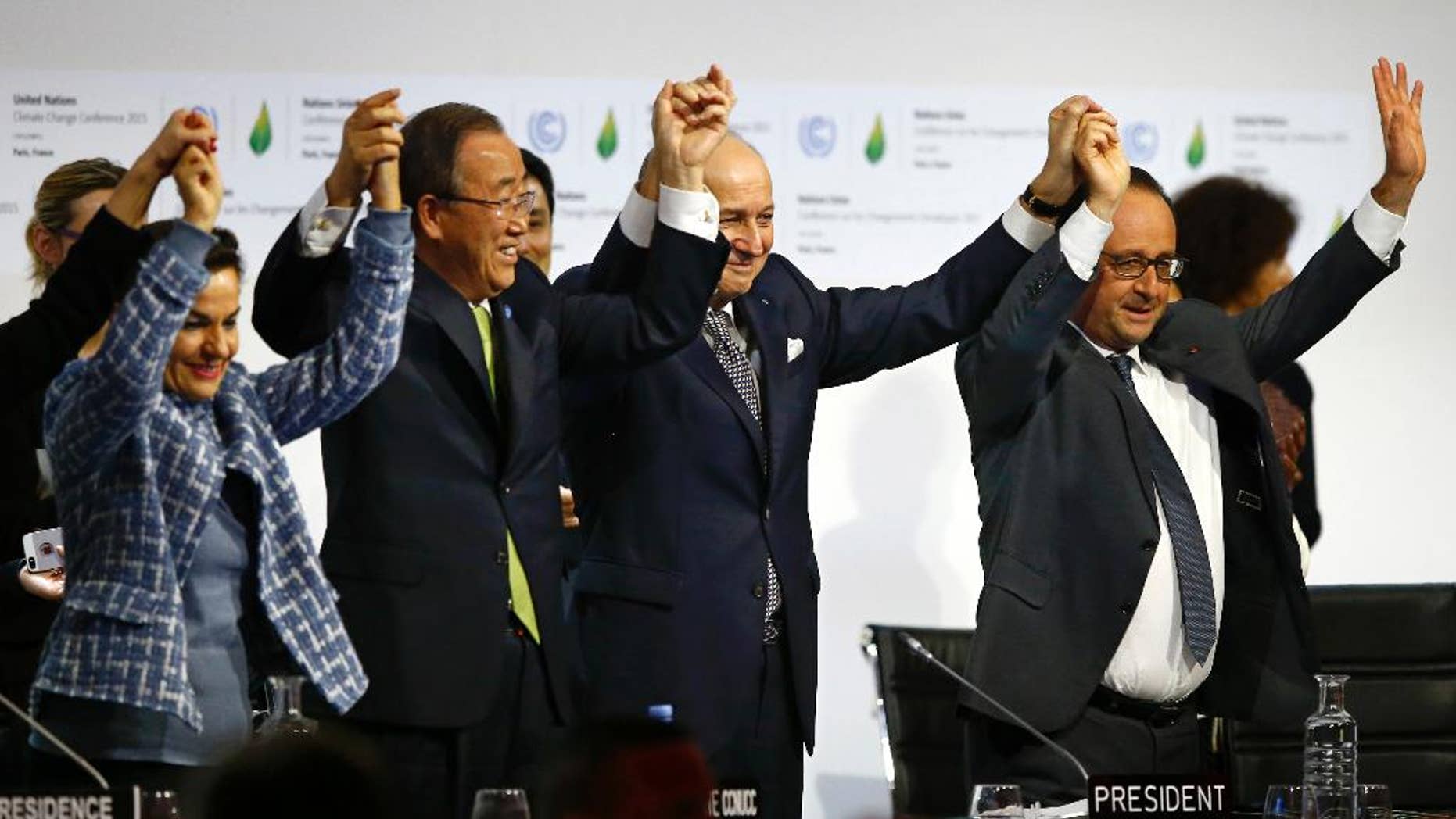 BRUSSELS – European Union environment ministers have approved the ratification of the landmark Paris climate change pact, paving the way for the agreement to enter force in November.
French Environment Minister Segolene Royal on Friday tweeted "Victory!" and said that the ministers had agreed unanimously to ratify the agreement at talks in Brussels.
The European Parliament is expected to approve the move next week.
More than 170 world leaders have signed the deal, but it won't take effect until 55 countries, accounting for at least 55 percent of global emissions, have ratified or accepted it through their domestic procedures.
Sixty-one parties have already ratified it but they only account for 48 percent of emissions.
The EU's ratification would take the Paris Agreement past the 55 percent threshold.