EU foreign policy chief visits ousted Egyptian leader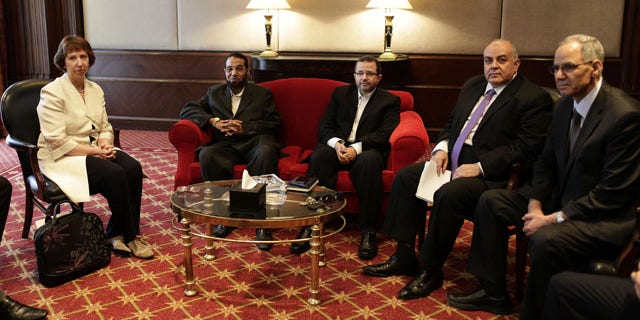 NEWYou can now listen to Fox News articles!
CAIRO – The EU says its foreign policy chief Catherine Ashton has visited Egypt's ousted president at the place of his detention and held a two-hour "in-depth" discussion with him.
This is the first reported meeting by anyone outside Egypt's military or security services with Mohammed Morsi since his overthrow in a July 3 military coup.
News of the meeting was posted Tuesday in the Twitter account of the EU's Foreign and Security policy Service led by Ashton. It did not say when or where the meeting took place.
Since the coup, which followed days of mass protests by millions of Egyptians calling for Morsi's ouster, the Islamist president has been detained by the military in an undisclosed location.