EU foreign policy chief praises Montenegro's role in Balkans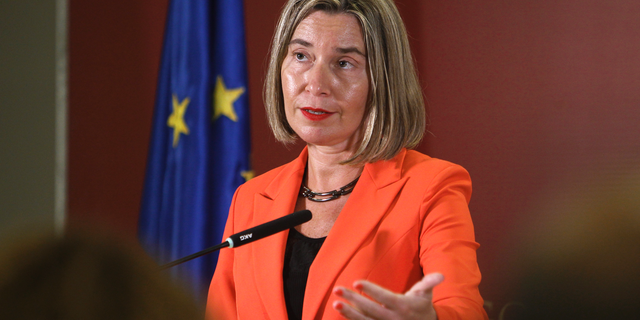 NEWYou can now listen to Fox News articles!
PODGORICA, Montenegro – The European Union foreign policy chief has praised Montenegro's role in the volatile Balkans region, where Russia is also vying for influence.
Federica Mogherini said Thursday that Montenegro has played an "excellent" role in encouraging other Balkan countries on the EU path. She also says Montenegro's foreign policy is fully in line with the EU.
Montenegro, along with neighboring Serbia, has been tipped as the next in line to join the EU, after becoming a member of NATO last year despite strong opposition from Moscow.
Mogherini says Montenegro must work to improve the rule of law and media freedom.
Mogherini is the first foreign official to meet Montenegro's President Milo Djukanovic since he swept the election last weekend.
She previously visited Albania and Macedonia, and travels to Serbia next.