EU extends influence eastward to Georgia, Moldova; Ukraine remains on sidelines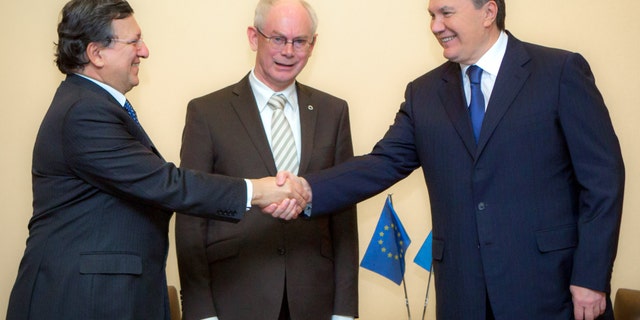 VILNIUS, Lithuania – The European Union is extending its geopolitical reach eastward by sealing association agreements with Georgia and Moldova, but has missed out on a landmark deal with Ukraine as its key objective.
Friday's summit of government leaders ceremoniously celebrated the closer relations with the two small eastern nations, even though the refusal of Ukraine President Viktor Yanukovych to sign up continued to hang heavy over the meeting.
French President Francois Hollande said that "the partnership remains open, but it is up to the Ukrainians first to want it."
Even last-minute talks on the sidelines of the summit late Thursday failed to sway Yanukovych, who has faced intense pressure from Russia to keep the former Soviet republic closely aligned with Moscow at the expense of the 28-nation EU.