EU condemns Venezuela's expulsion of Spanish ambassador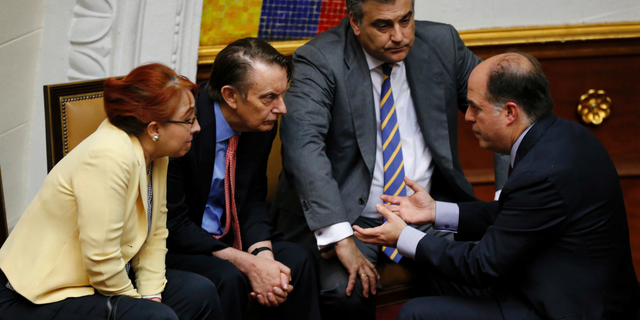 BRUSSELS – The European Union has condemned Venezuela's decision to order Spain's ambassador out of the country in response to the EU slapping sanctions on seven senior Venezuelan officials.
European Commission spokeswoman Catherine Ray said Friday that the EU expresses "full solidarity with Spain and we call for the decision to be (reversed) as it goes against the need to keep diplomatic channels open."
She said the decision to impose travel bans and asset freezes on the seven, accused of human rights abuses or breaching the rule of law, was taken unanimously by all 28 EU member countries.
In response, President Nicolas Maduro also called Venezuela's ambassador to Spain back to Caracas for consultation.
Venezuelan Foreign Minister Jorge Arreaza has tweeted that "we won't accept aggressions from governments subordinated to U.S. imperialism."