Erdogan: 'We will chop off the heads of those traitors'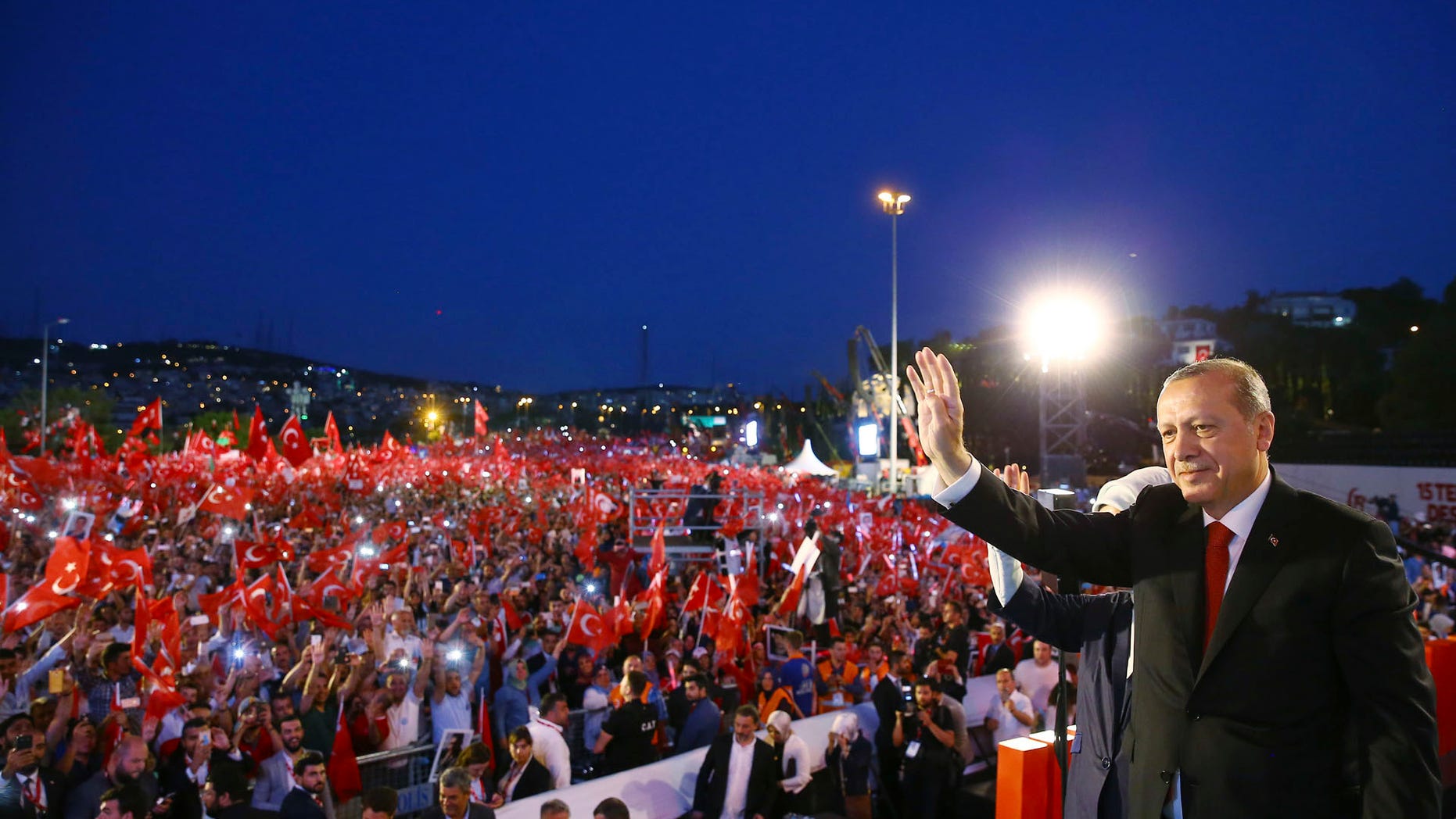 In a fiery speech Saturday marking a year since the Turkish government put down a coup attempt, President Recep Tayyip Erdogan vowed to "chop off the heads" of traitors if capital punishment were restored in the country.
"First of all we will chop off the heads of those traitors," Erdogan said in a speech celebrating the defeat of the Turkish coup.
DETAINED HUMAN RIGHTS ACTIVISTS FACE CHARGES IN TURKEY
The 2016 coup attempt killed 249 people as opposition forces attempted to overthrow Erdogan, who's been in power since 2003.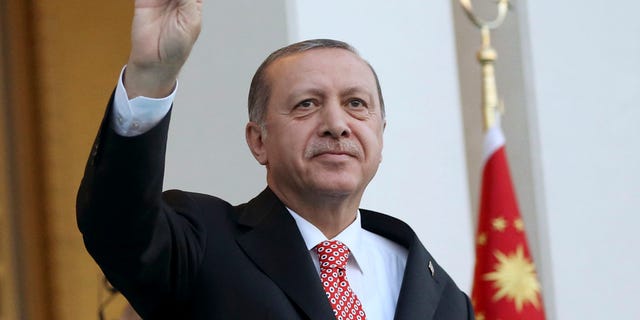 In addition to "chopping their heads off," Erdogan suggested when trying the suspects, the government would "make them appear in uniform suits like in Guantanamo."
Supporters of Erdogan chanted "we are soldiers of Tayyip" and displayed nooses in a symbol of support for the death penalty, AFP reported.
ROMANIA COURT RULES TURKISH WOMAN MUST STAY UNDER ARREST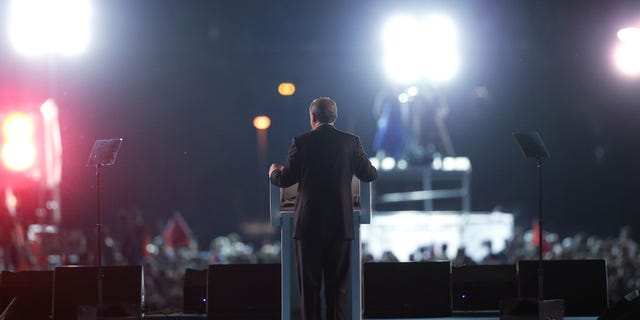 Erdogan reaffirmed he would be willing to sign any parliament-passed bill on resuming executions.
In 2004, Turkey abolished capital punishment. Any move to restore capital punishment would likely end the Ankara's European Union membership ambitions.