English city to show off gold Roman coins found with metal detector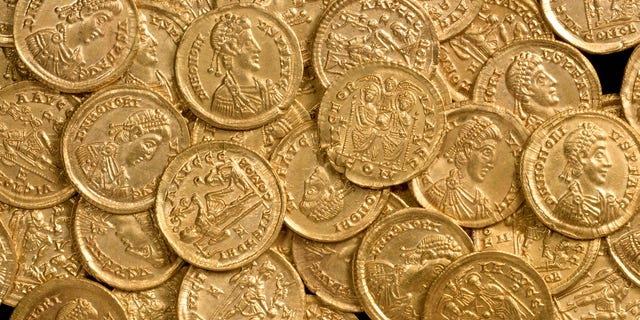 LONDON – The English city of St. Albans will be displaying a large batch of late Roman gold coins found by an amateur using a metal detector.
City official Claire Wainwright said Wednesday the 159 coins can be seen later this week at the Verulamium Museum.
The coins are example of the solidus, a high-value coin struck in the late 4th century. David Thorold, a curator at the museum, says the coins would have been used for major transactions such as buying land or ship cargoes.
Officials say the coins were found on private land north of St. Albans but have not identified the site.
St. Albans, which is 22 miles north of London, also boasts a Roman theater and ruins of ancient walls.