Energy company Total rushes to stop leak at North Sea gas well as serious risks persist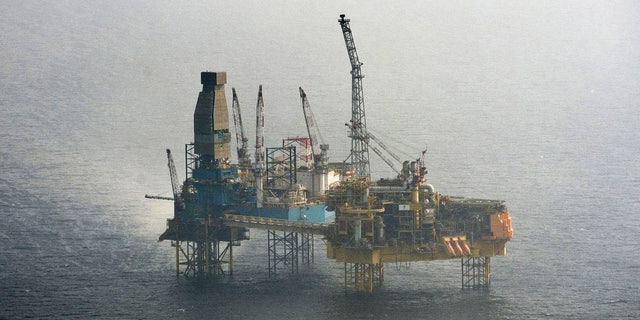 Total SA said Friday it is moving two rigs into place to start drilling relief wells at the site of a serious gas leak in the North Sea off the shore of Scotland, even though it currently has "no means" of monitoring the well pressure in the area, Dow Jones reported.
The move highlights the serious risks that still remain nearly a week after the leak first began.
It was only because Total was able to track the pressure levels in the G4 well, where the leak took place, that the company was able to preempt the leak and safely evacuate its staff on Sunday, narrowly avoiding a major tragedy. But now Total will be operating without this early warning system.
Total has "no means at all to monitor pressure there, the platform is unmanned," Michel Hourcard, senior Vice President of Development for Total's Exploration and Production division, said.
Total still doesn't know the cause of the gas leak, but suspects tiny pores and leaks could have formed in the well's casing due to changes in pressure and temperature, or as a result of shifts in the rocky formation the well passes through. This means that other wells could also be affected.
"Every well that goes through that layer [the zone above the reservoir thought to be the source of the leak] could be affected, but with different degrees of permeability," David Hainsworth, a health safety and environment manager at Total, said Thursday.
Total now has no way of knowing whether the other wells are being similarly affected.
Despite the progress in mobilizing the drilling vessels, safety issues remain a serious concern and could slow efforts to stop the leak.
Hourcard said he could not put a final date on when Total might start drilling operations as a full risk assessment needs to be conducted first.
Moreover, a gas flare on the platform is still burning, threatening to ignite the gas cloud that is leaking from the facility. Until the flare is extinguished and gas stops escaping onto the platform, no personnel can board it.