Elton John cancels European tour with appendicitis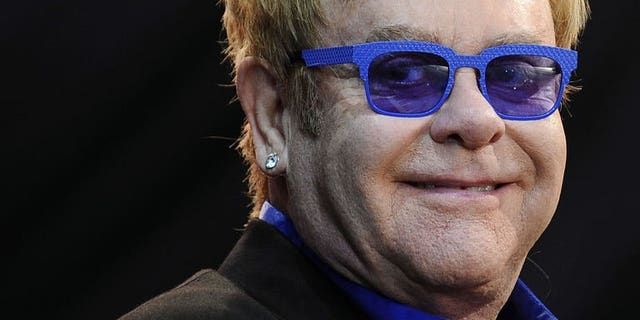 LONDON (AFP) – British pop king Elton John has cancelled the rest of his European tour after he was struck down with appendicitis, his spokesman said on Tuesday.
The flamboyant 66-year-old was due to headline at the British Summer Time festival on Friday night, but his doctors have advised him to cancel all shows in his current tour, which includes dates in France, Germany, Italy and Spain.
"Elton is currently undergoing a course of intensive antibiotics and is expected to undergo surgery in the UK in the coming weeks, once doctors can be confident they have sufficiently reduced toxins within the inflamed appendicitis site," said a statement on his website.
The "Candle in the Wind" singer was diagnosed with an "appendix abscess surrounding retrocaecal appendicitis" after a series of scans and blood tests, the statement added.
He had told the crowds at France's Festival de Poupet last Wednesday that he was feeling ill, but added in French that he would "do his best".
A spokesman said John was "incredibly disappointed" to cancel the tour and hoped to reschedule the dates from early September onwards.
It is the latest health scare for the singer, who cancelled several concerts last year when he was struck down with a respiratory infection and then food poisoning while touring the United States.
He had a pacemaker fitted in 1999 after doctors found he had an irregular heartbeat.
Best known for hits including "Your Song" and "Rocket Man", as well as the songs he penned for the Disney film "The Lion King", Elton John has sold more than 250 million records worldwide.
He and his partner David Furnish, a film producer, became parents for the second time in January via a surrogate mother in the United States.
The couple have been together for almost 20 years and have been in a civil partnership since 2005.