Election results favoring Trump rattle investors, send Mexican peso plunging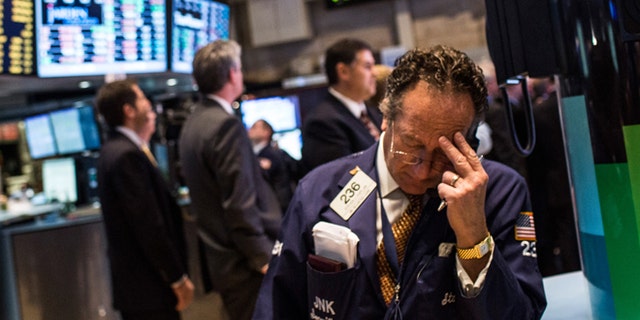 As the U.S. presidential election results roll in, showing a more competitive race between Democrat Hillary Clinton and Republican Donald Trump than expected, international stock markets took a nose dive, while the value of the U.S. dollar stumbling as investors run for cover.
U.S. stock futures fell 4 percent. Sovereign bond and gold prices soared, while the Mexican peso fell into a free-fall after the major networks began to place Florida in the Trump win column.
According to Reuters, a Trump victory could cause economic turmoil around the world and might prevent the Federal Reserve from raising interest rates in December as most analysts believed it would.
The peso, in particular, has become a symbol for the effect of a possible Trump presidency, with its value fluctuating wildly according to the ups and downs of the campaign. On Tuesday night, it plunged more than 10 percent against the U.S. dollar.
Markets have responded to Clinton as a steadier hand at the helm of the world's pre-eminent economy.
"A Trump victory would trigger massive uncertainty that would likely undermine risk assets at least initially, which in turn could preclude a Fed rate hike this year," Michelle Girard, chief U.S. economist at RBS, told Reuters.
"There's a lot of panic in the market, it is definitely an outcome it was not expecting," Juan Carlos Alderete, a strategist at Banorte-IXE, told Reuters.