Egypt's Mubarak remains locked up on corruption charges despite court order to release him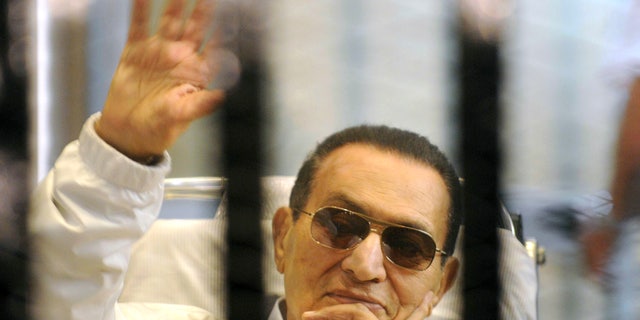 CAIRO – Egypt's state news agency says deposed President Hosni Mubarak will remain in custody despite a court order to release him.
The release order covers his retrial over alleged responsibility for the deaths of nearly 900 protesters during the 2011 uprising against him. Even so, he remains in custody over new corruption charges.
The MENA news agency said the Cairo Criminal court's decision Monday followed Mubarak's request to be released after spending two years in detention without a final verdict.
Mubarak has been in prison since 2011. An appeals court threw out a life sentence against him in January, granting him a new trial.
At the start of his retrial Saturday, the judge recused himself. A new trial date has not been set.