Egypt's Moussa rejects calls to extend presidential terms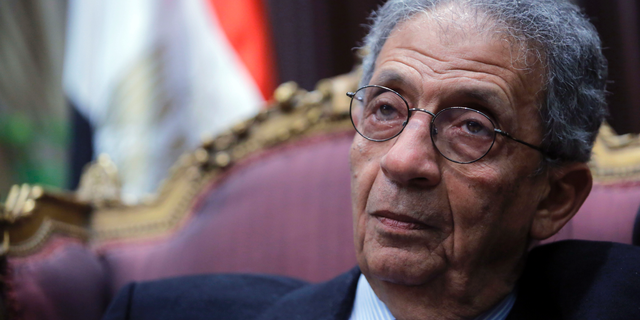 CAIRO – The head of the panel that drafted Egypt's 2014 constitution, possibly the most progressive in the country's history, has denounced calls to amend the charter, saying parliament should focus instead on implementing it.
In a carefully-worded statement Saturday, Amr Moussa was apparently responding to calls by some lawmakers to extend by two years the four-year term the president serves in office.
President Abdel-Fattah el-Sissi has less than one year left in his first term. He is widely expected to run for a second term. The constitution stipulates the president can only serve two terms, something the charter says cannot be amended unless the change "brings more guarantees."
"Renewed talk about amending the constitution in a presidential election year raises questions about the maturity of political thought behind it," said Moussa.