Egypt's most prominent activist, on trial for violating protest law, released on bail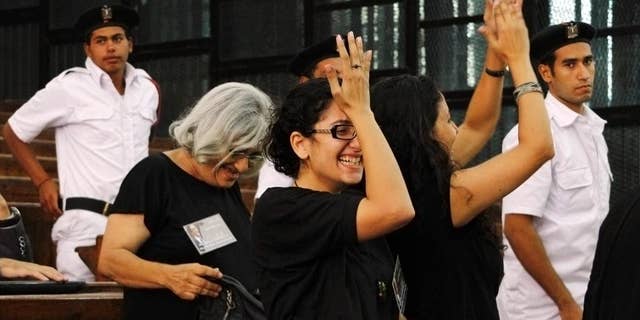 CAIRO – Relatives say that Egypt's most prominent activist who is standing retrial after being sentenced to 15 years in prison for violating to the country's draconian protest law, has been released on bail.
Mona Seif, sister of blogger Alaa Abdel-Fattah, a vocal government critic since mid-2000, said on her Facebook page that her brother has been granted a release on bail of 5,000 Egyptian pounds (714 dollars) along with two other activists on Monday. His lawyer confirmed the release.
She added that the judge presiding over his retrial had stepped down at the request of defense lawyers.
Abdel-Fattah's sentence was the harshest sentence given to secular activists amid authorities' crackdown on Islamists. He was granted a retrial last month on charges of organizing an unauthorized protest last November.