Egypt's foreign ministry withdraws Syrian ambassador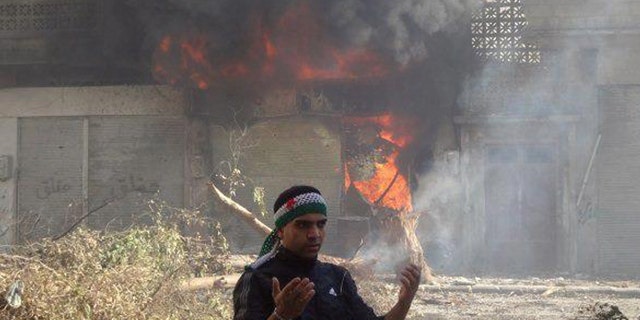 CAIRO – Egypt's foreign ministry says it is withdrawing its ambassador to Syria.
The Egyptian state news agency MENA said Foreign Minister Mohammed Amr decided Sunday during a meeting with Ambassador Shukri Ismael to keep the envoy in Cairo until further notice.
The report did not give a reason for the decision.
Violence has been spreading across Syria as originally peaceful protests seeking to oust President Bashar al-Assad have escalated into increasingly armed insurrection.
Hundreds of Syrians protested in the capital Damascus on Saturday, an affront to the regime in one of its strongholds.