Egypt's Coptic Christians making pilgrimages to Jerusalem in record numbers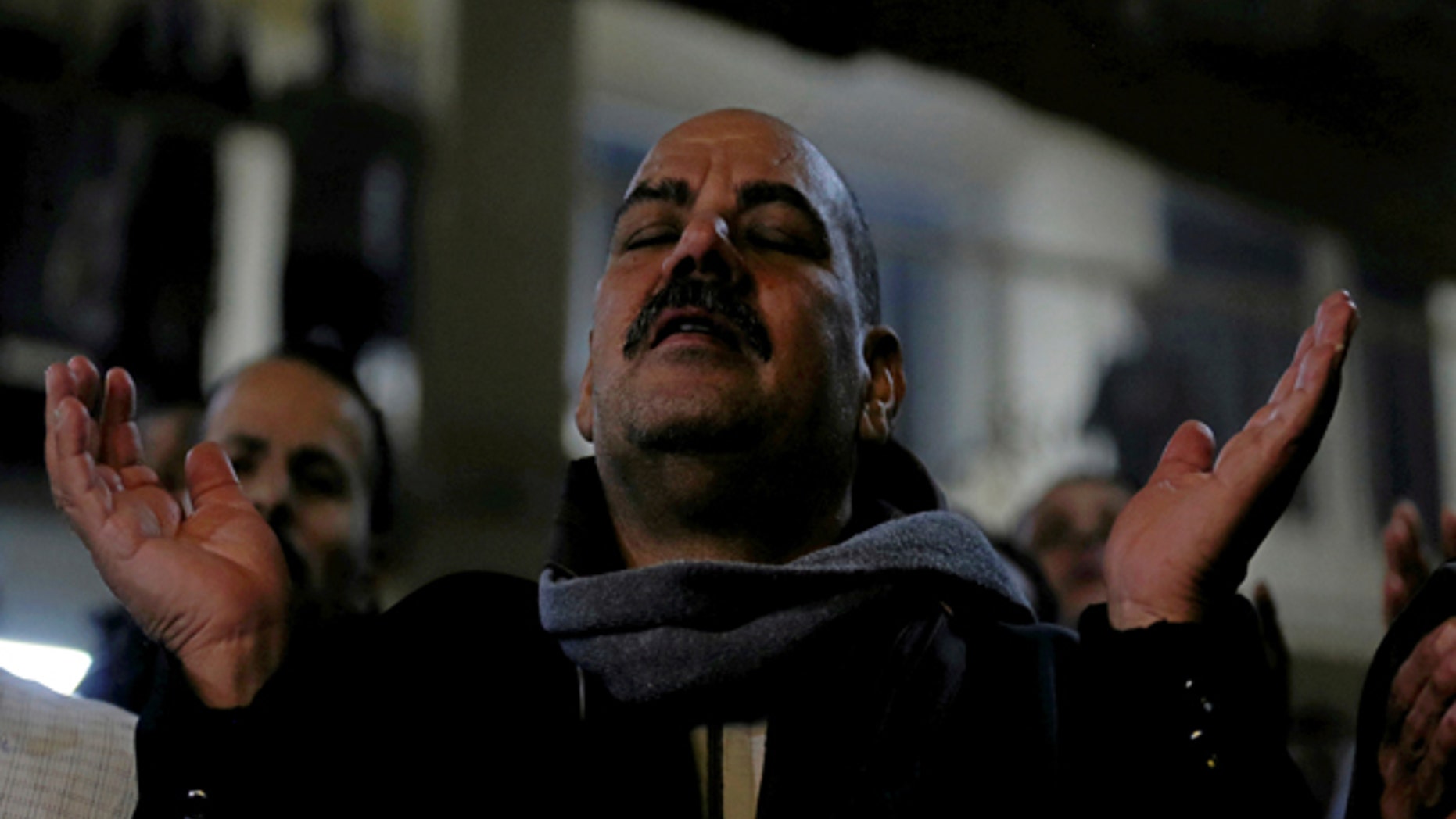 After decades of pressure to not make pilgrimages to Jerusalem, Egypt's Coptic Christian population is now making such trips to Jerusalem at a record pace.
The number of Egyptian tourists to Israel has nearly doubled to 7,450 from 4,428 between 2014 and 2016, according to Religion News Service. While the figures from Israel's Population and Immigration Authority do not break down the numbers of visitors by religion, it is widely believed that the uptick is due to a surge in pilgrimages by the Coptic community.
THOUSANDS OF ULTRA-ORTHODOX ISRAELIS PROTEST MILITARY DRAFT
"To visit Jerusalem and the holy places was always my wish," merchant Refaat El-Sayeh, a Coptic Christian from the city of Al-Kosheh, said to Religion News Service. "You feel the hand of God. This is the lifelong dream of every Christian in Al-Kosheh."
Last year, El-Sayeh was one of nearly 30 from his village that made an Easter pilgrimage to Jerusalem. Making the pilgrimage is a coveted distinction. Just like Muslims who travel to Mecca return with the honor of being called "haj," Copts who return from Jerusalem are called "muqadiseen," which roughly translates to one who has visited the scared precincts mentioned in the Bible.
DESPITE SOME TENSIONS, EVANGELICAL CHURCHES BOOMING IN CUBA
Several factors accounted for the low number of Copts, who comprise about 10 percent of Egypt's population, making a pilgrimage to Jerusalem.
Pope Shenouda III, head of the Coptic Orthodox Church of Alexandria, had banned travel to Israel for Copts in solidarity with Palestinian nationalism. While the ban was not enforced,  many Copts avoided making the trip out of respect for their church.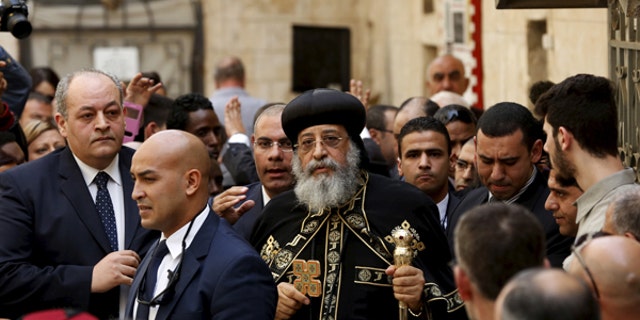 But after Shenouda's death in 2012 things started to change. Even though his ban on pilgrimages to Jerusalem was not lifted, one year after his death applications for tourist visas at the Israeli embassy surged from several hundred to nearly 3,000, according to RNS.
Then in November 2015, the current Coptic pope, Tawardos II, made a trip to Israel to attend the funeral of Coptic Archbishop Abraham of Jerusalem and the Near East. It was the first such visit to Jerusalem by an Egyptian Orthodox cleric in decades.
Tawardos' trip emboldened Copts to do likewise.
The Egyptian government's executive and judicial authorities have also contributed to the recent uptick in Coptic pilgrimages to Jerusalem.
President el-Sisi has enacted laws to normalize construction of church buildings — a long-standing issue of contention with the Muslim majority — and has made repeated outreach efforts to the community.
Last month the nation's Higher Constitutional Court issued a verdict in a case that granted Egyptian Christians the right to take a one-month paid leave to go on a pilgrimage to Jerusalem. According to Daily News Egypt, the verdict stipulated that certain articles in the country's Workers Law were unconstitutional because it grants only Muslims paid leave for pilgrimages.
Naguib Gobrail, head of the Egyptian Union for Human Rights and lawyer who filed the lawsuit three years ago, told the news site that the verdict is considered an unprecedented victory.
"The verdict supports the rule of law and non-discrimination against Christians in Egypt," he said,
Gobrail also said the verdict means Christians from other sects will be able to freely visit the city and travel if they secure permission from Israeli authorities.
There may be a limit to the freedom Copts feel to make a pilgrimage to Jerusalem. Coptic journalist and activist Nader Shokry told Daily News Egypt that Copts are not out rightly banned from traveling to Israel.
"The Coptic Church does not forcibly prevent Coptic citizens from travelling to Jerusalem," Coptic journalist and activist Nader Shokry told Daily News Egypt said. "Instead its ban is considered as a 'tradition' that morally all Coptic citizens should follow."