Egypt sends 13 to trial for sexual violence after brutal assault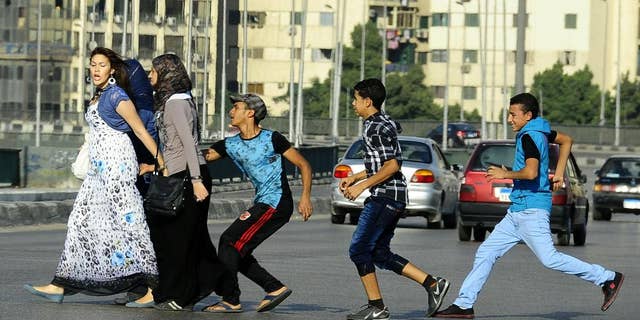 NEWYou can now listen to Fox News articles!
CAIRO – Officials in the office of Egypt's top prosecutor say 13 men have been referred to trial for assaulting women during a public rally, in what was the first implementation of tough new penalties against rampant sexual violence.
The Saturday referral comes less than a week after a mob brutally attacked and sexually assaulted a group of women during celebrations following the inauguration of President Abdel Fattah el-Sissi.
The speedy trial reflects a government push to address the issue. Harassment has long been a problem, but assaults have become more frequent and gruesome over the past three years. El-Sissi visited one of the survivors in the hospital, apologizing and promising tough actions against the attackers.
The officials spoke on condition of anonymity because they were not authorized to brief reporters.