Egypt 'seeks arrest of Brotherhood's top leaders'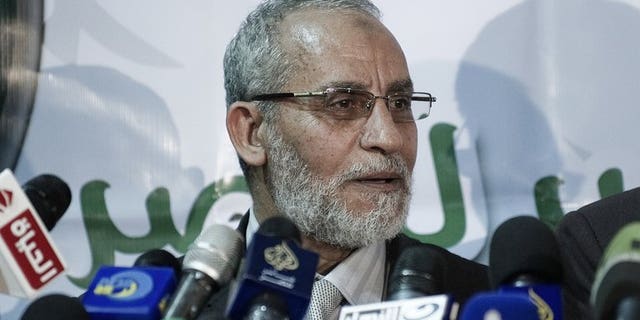 CAIRO (AFP) – The authorities in Egypt issued an arrest warrant on Thursday for the Muslim Brotherhood's supreme leader Mohammed Badie and his first deputy Khairat El-Shater, a judicial source told AFP.
The two are wanted on charges of inciting the killing Sunday of protesters in front of the Muslim Brotherhood's headquarters in Cairo's southern neighbourhood of Mokattam, the source said on condition of anonymity.
The warrants come a day after the military toppled president Mohamed Morsi, who hails from the Brotherhood, following bloodshed and mass protests calling for his ouster.