Egypt police: Militant involved in monastery attack killed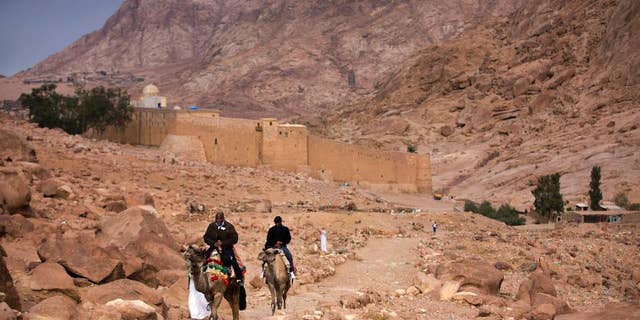 NEWYou can now listen to Fox News articles!
CAIRO – Egypt's Interior Ministry says police have tracked and killed one of the militants involved in an attack on a checkpoint near the famed Saint Catherine's Monastery in Sinai the previous night.
The late Tuesday attack, which was claimed by the Islamic State group, killed one policeman and wounded at least three. It was a rare IS assault so far south in the peninsula, close to popular tourist destinations along the Red Sea coast.
The ministry said on Wednesday that Bedouin tribesmen helped track several militants who fled the scene after the attack. It says security forces then located and killed one of the militants, without providing details about what happened to the others.
The ministry says an investigation is underway to identify the slain militant